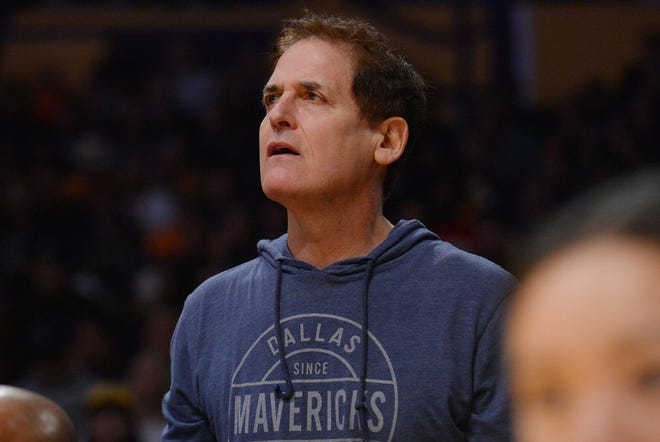 As the fans look forward to the restart of the league, there has been a shocking development. The eccentric billionaire Mark Cuban has made a huge revelation. The owner of the Dallas Mavericks has said: "If they were taking a knee, and they were being respectful, I'd be proud of them. Hopefully, I'd join them."
This new statement, however, is a bit different from his words back in 2017, when he said: "This is America, and I'm proud of people who speak out civilly. That's who we are as a country. I'll be standing there with my hand over my heart. I think the players will be [standing]. I expect them to be."
The Mavs owner says that the USA as a country has changed over the past two years. This is how Cuban justifies the change in his statements. Despite numerous fines in the past, he is still 100% supportive of his players in whatever they choose to do.
The NBA rules strictly instruct the players and coaches to stand for the national anthem, but it remains to be seen how the players will react once they hear the notes of the American anthem. In wake of the protests, Cuban has also tweeted about white privilege.
Why is it that the same people who don't think White Privilege exists believe there is a Deep State and some non-existent guy named Q has all the answers ?

— Mark Cuban (@mcuban) June 15, 2020
Dallas Mavericks are looking to make the playoffs
The Mavs have one of the best young superstars in the league in Luka Dončić. With the addition of Kristaps Porzingis, they have become serious playoff contenders despite being in the west. However, with the new seeding format this season, they may be at a disadvantage.
Read More: "First Guy To Block My Shot Three Times In A Row": Shaquille O'Neal on the Player Who Made Him Change His Game
Before play was suspended the Mavs were placed 7th in the western conference led by Luka. The young star was averaging 28.7 points, 9.3 rebounds and 8.7 assists per game. If the Slovenian continues where he left off, the Mavs have a good shot at the NBA title.