Houston Rockets Guard Gets Into Heated Scuffle With Rajon Rondo's Brother During Game 5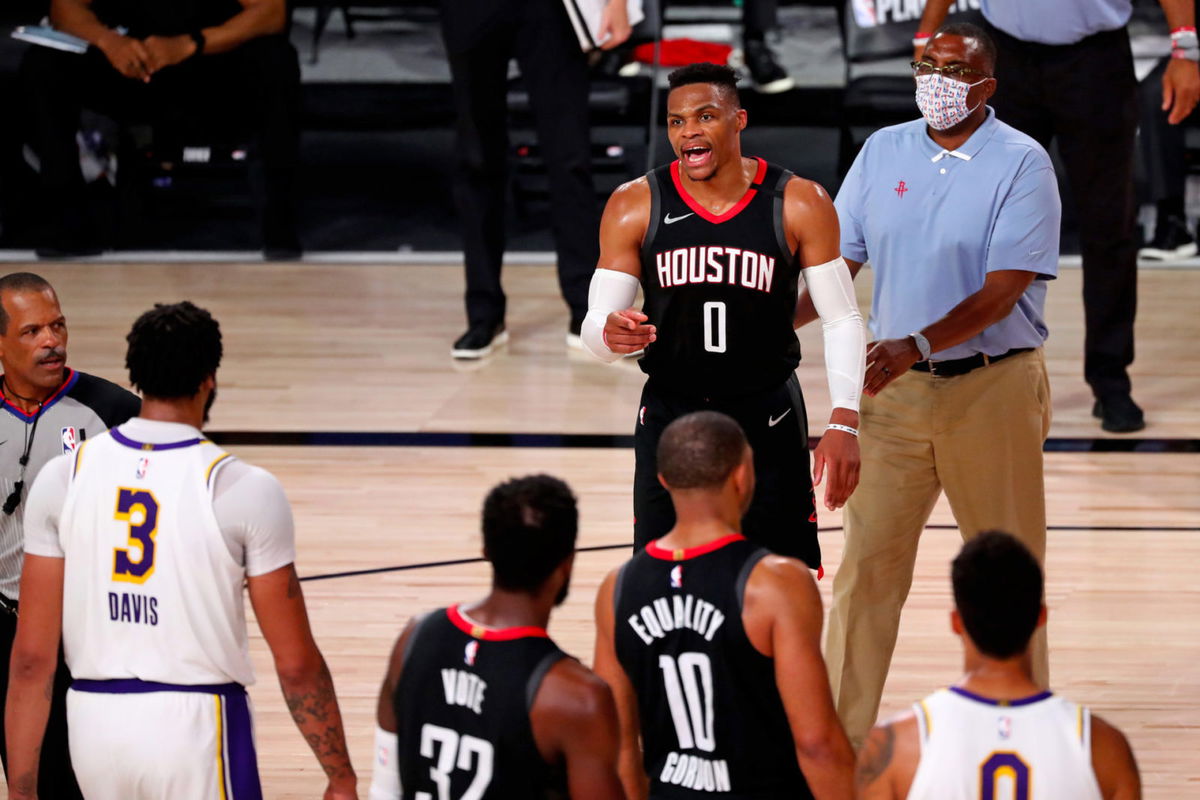 https://twitter.com/BleacherReport/status/1304982709316415488?s=20
The Houston Rockets had another lackluster showing in the NBA Playoffs second-round matchup against the LA Lakers. The larger issue with their performance tonight is that the Rockets have officially been eliminated from the Playoffs. The series ended 4-1 in favor of LA, as Houston dropped four consecutive games after their Game 1 victory.
Emotions ran high, especially with Rockets guard Russell Westbrook. Brodie has faced criticism for his performances ever since he returned from injury in the first round. The stress must have been piling on, as Westbrook lashed out on Rajon Rondo's brother during game five.
Rockets' Russell Westbrook repeatedly shouts "Who you talking to?" at Rajon Rondo's brother who was seated in front row & supporting Lakers during Game 5. Austin Rivers adds, "You've got to go" before security escorts him out. NBA has policy restricting bubble fan conduct pic.twitter.com/w9Wb3tCXCd

— Ben Golliver (@BenGolliver) September 13, 2020
Rajon Rondo has since confirmed that his brother called Westbrook "trash" and then did the goodbye wave that Damian Lillard had done to him last season. Westbrook responded to the situation by saying that people at the game should shut their mouth, but Rondo's brother joined in on sledging Westbrook after Rajon was doing it on the court.
Houston Rockets to retool or rebuild?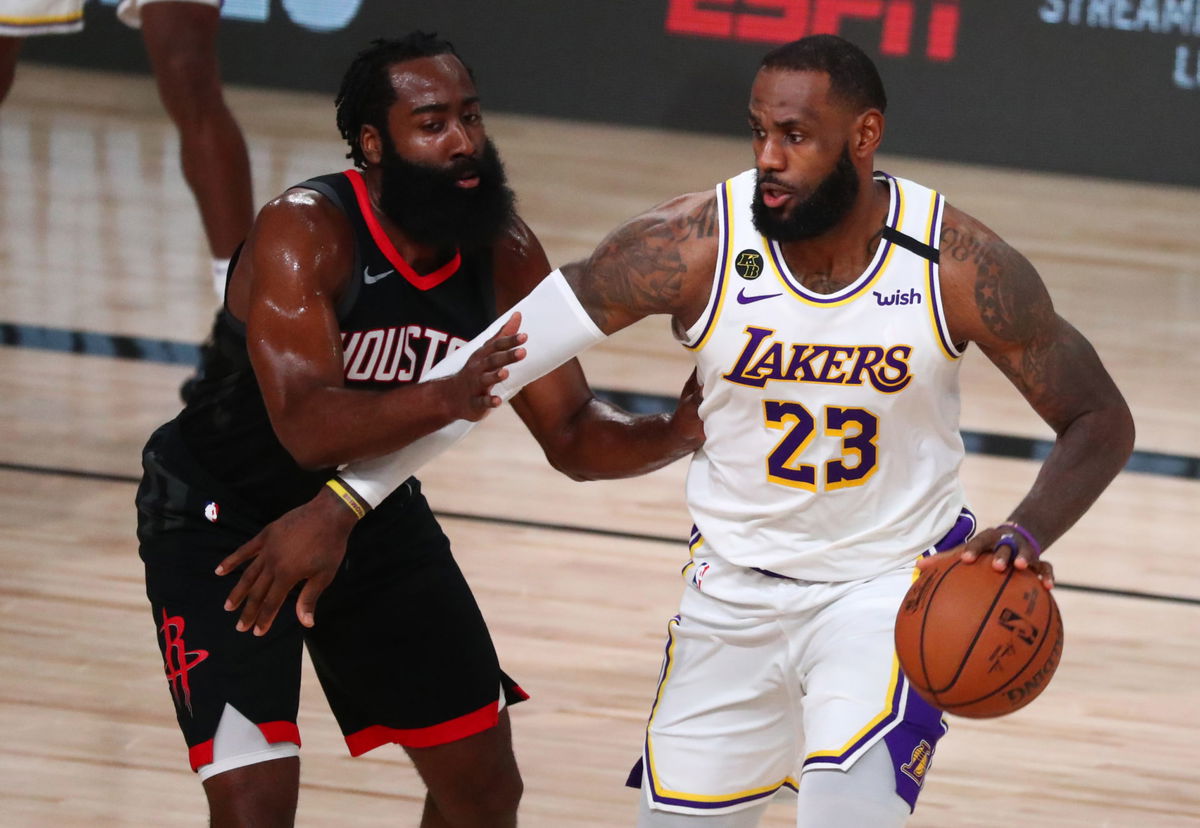 The Rockets have seen their ambitious small-ball system exposed by the Lakers. Even though it's a team that takes pride in size, they benched their centers for the end of the series and still beat Houston. This hurt the Rockets even more, as the Lakers somehow played their system better than they could.
James Harden leaves with more credit from this post-season than he has had in previous years. While his game four performance was a shocking embarrassment, he was the only Rockets player to feasibly put up a fight against the Lakers, who started rolling over them from the second the ball tipped off.
Russell Westbrook will have to look himself in the mirror and confront the reality before him. He needs to adapt his game to be a better fit in the modern NBA. His lack of shooting exposed Houston and their system, as Westbrook couldn't deal with the LeBron James defensive matchup. With coach D'Antoni also probably out of the team, the Rockets are in a position with no picks and a stagnant roster. Hopefully, they can figure something out.