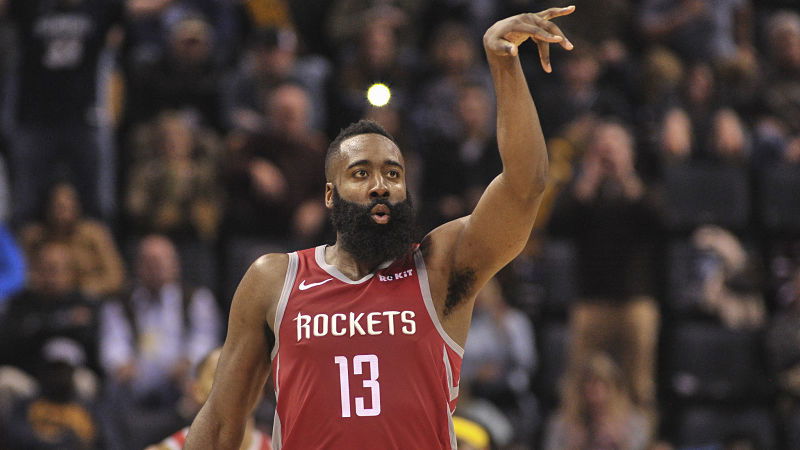 James Harden blessed the NBA community with his slimmed down physique last week, and we were all for it. Some of his teammates also showed their support for the Rocket's star's transformation. However, amongst all the compliments and validation, Kendrick Perkins may have commended James in the best way possible.
How a slimmed down James Harden could lead the Rockets to the championship
Houston Rockets star James Harden lost a lot of weight and let the world know about it through an Instagram post. Since then, the community talked about how Harden's transformation would help him and the Rockets.
This might be the slimmest I've ever seen James Harden. pic.twitter.com/sYcCV0Y1br

— Matthew Cardenas (@Matt__Card) May 22, 2020
On a recent episode of ESPN's 'The Jump',  Harden's former teammate and former NBA player Kendrick Perkins had some appreciable opinions about the same.
"I'm happy to see that James was dedicated and used his time wisely during this pandemic and wasn't hanging out with his good friends (American rappers) Lil Baby and Meek Mill," Perk said.
Talking about how his trimmed down figure will help the Rockets once the season resumes, the 2008 NBA Championship ring holder revealed,
"James is in the lab and going to be dangerous. You're talking about a guy who's one of the most prolific scorers there to ever touch the basketball and he done lost weight and he's dedicated?! It's going to be dangerous. It puts the Rockets up there as a heavy favorite to win the title if the season resumes."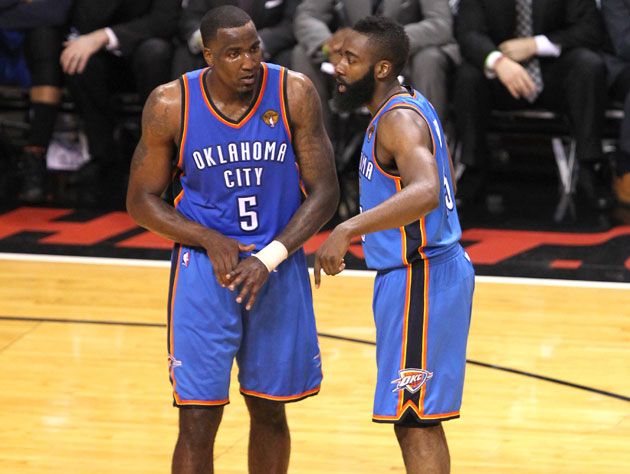 What held Harden down before losing weight?
Former NBA player and current analyst Richard Jefferson (also on the episode), couldn't understand how Harden's weight had to do a lot with the championship. Perkins explained,
"That's the whole problem, that he always got tired. And he always got exhausted and disappeared in the fourth. You know, with conditioning and getting yourself in better shape, that affects it. So at the end, when it's crunch time and the fourth (quarter), it's going to take them to new heights."
James Harden losing weight is huge in my eyes because it's showing dedication. He could have been easily hanging with Lil Baby and Meek Mills 🤣 but he was grinding getting into better shape. https://t.co/1jL8yNpfZ5

— Kendrick Perkins (@KendrickPerkins) May 30, 2020
Perkins makes valid points. James Harden averaged 34 points before the NBA shut down all operations due to the COVID-19 pandemic. Now the 30-year-old point guard is about 20 pounds less than he was before. He seems ready to take everyone on.
Before the suspension of the season, Harden challenged his opponents to defeat him. It seems the 2018 MVP is doing all he can so that once this global crisis is over, he will be able to give the game his all and win the challenge.
According to his former Arizona state teammate Christian Polk, Harden was "not coming out here to hang out and relax."
Well, sure seems like Harden is getting ready to return to the season with a colossal bang by saying adios to his beefy version.