Houston Rockets' Owner Hurt By James Harden & Russell Westbrook's Trade Requests: REPORTS
Published 11/21/2020, 10:18 AM EST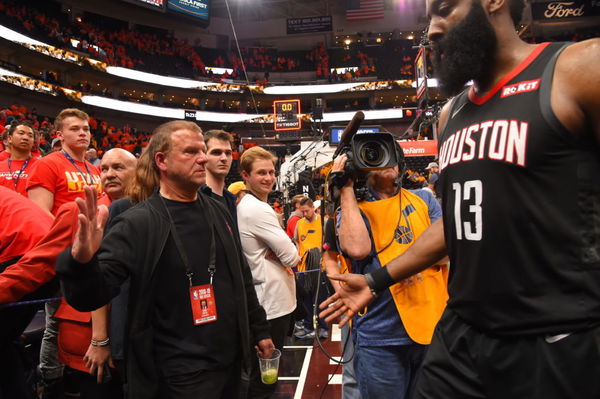 The Houston Rockets are receiving their fair share of media coverage. But not for the right reasons; in fact, they've been in the media due to something that makes their front office very twitchy right now.
ADVERTISEMENT
Article continues below this ad
Star players Russell Westbrook and James Harden reportedly want to leave the franchise. For a team that aspires to win the NBA title, this is a colossal blow to them.
Why is the Rockets owner unhappy?
ADVERTISEMENT
Article continues below this ad
The owner is clearly unhappy and understandably so. In the NBA, the players have a huge say in the operations of their team. The Rockets are no different. And according to NBA analyst Amin Elhassan –
"Tilman Fertitta feels very hurt by this. He hired Stephen Silas kind of as an olive branch with the players. He was leaning towards Jeff Van Gundy, they (players) wanted Ty Lue; Ty Lue ends up with the Clippers.
"So Stephen Silas is kind of like the compromise between the two parties and the players signed off on it. Now almost immediately, (the players said) by the way trade us.
"If that were the case from the beginning, well then, Tilman would have hired the guy he wanted to hire to start with."
About to get real uncomfortable in Houston
However, the front office isn't ready to budge to the players' requests. They have clarified that they are preparing to go to war with the players.
However, keeping an unhappy player with the team can damage the team and the environment. Further elaborating on this, Amin said, "When you hear that statement of – we're (Rockets) are prepared for it to get uncomfortable.
"I don't know if that's a good strategy of announcing it. But it does indicate the level of hurt from the Rockets' standpoint."
"In the NFL, when a player doesn't like his deal or team, he sits out. In the NBA, when a player doesn't like a situation, he shows up and he makes things uncomfortable.
ADVERTISEMENT
Article continues below this ad
"And my standpoint is that a player can always make it more uncomfortable for the team than vica versa. Especially when you are a star like Harden."
How should the Houston Rockets proceed now?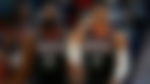 ADVERTISEMENT
Article continues below this ad
At least on paper, they have the best backcourt in the NBA currently. One cannot forget that Westbrook and Harden are former league MVPs and still very much in the prime of their careers. And they can demand a hefty trade package for the players.
However, replacing them will be quite tough, especially James Harden. He's led the league in scoring for the last 3 seasons. A unique talent like him has no other substitute in the league. Even Kyrie Irving can't fill his shoes. Maybe trying to block Harden's potential exit is the best option for them.