How An Insecure Kevin Durant Addressed Former Golden State Warriors Teammate With Bitter Remarks Against Him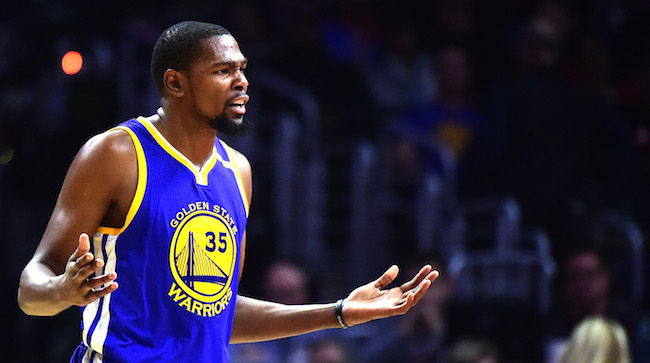 Kevin Durant was a beast with the Golden State Warriors. He won two back-to-back NBA titles with them and was named the finals MVP on both occasions. 
Durant, in his time with the Warriors, was never shy of controversy. He was always in the limelight for the wrong reasons.
Kevin Durant moved to the Brooklyn Nets in 2019. Yet, news about his time with the Warriors is still making the rounds. Ethan Sherwood Strauss, who is a Warriors beat reporter with The Athletic, released a book titled "The Victory Machine: The Making and Unmaking of the Warriors Dynasty."
He had earlier released an excerpt from his book, which highlighted an intense altercation between him and Kevin Durant. Now, another portion released from the book similarly targets the two-time Finals MVP.
Kevin Durant was unhappy with Warriors fans for showing more love to Mo Speights
KD definitely would consider his time with the Warriors a bittersweet one. On one hand, he has the titles and the MVP awards, while the other is just criticism and portrayal of his personality in a bad shade.
In this excerpt, Strauss writes how Durant felt when the Warriors fans were behind Mo Speights when the former GSW man returned to the Oracle Arena playing for the LA Clippers.
"You did not have to be a star or rising star to draw KD's envious ire. When former Warriors bench scorer Marreese Speights returned to Oracle Arena, he got a hearty ovation from the crowd. "Mo Buckets" had been a fan favorite, in part due to his tremendous shooting streaks and also due to the broad smile he beamed when riding a wave. He wasn't a flawless player but his enthusiasm was infectious and the fans were nostalgic for it.
Durant was also engaged in a verbal spat with a Warriors fan page which stated Speights is more valued by the fans than he ever was.
Strauss writes, "After the blowout win that followed, as he waited to take the podium stage, Durant was fixated on a TV that hung from the wall. Speights was with the local TV guys, yukking it up. "Mo Buckets," Durant loudly groused, shaking his head. "How can you call yourself 'Mo Buckets' when you never averaged twenty points a game?"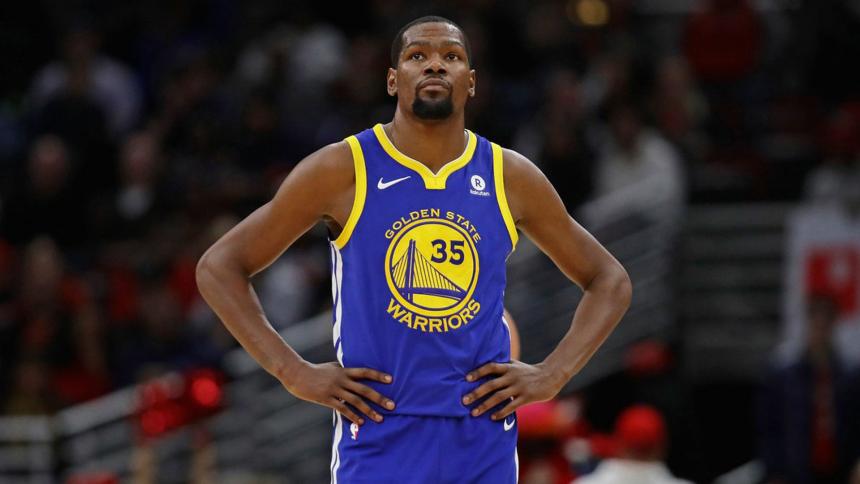 Speights played for the Warriors from 2013 to 2016, averaging a career-high 10.4 points during the 2014-15 championship season.
Durant reached a situation where it all boiled up too much inside his head. His portrayal was always in a bad light. Although he fit right in with the team, something just didn't sit well with the fans.
Maybe his personality had something to do with it. He finally chose to move out of the uncomfortable position he was in and signed a four-year deal with the Brooklyn Nets.