How Did Philadelphia 76ers Coach Doc Rivers Get The Nickname 'Doc'?
Published 10/07/2020, 9:02 AM EDT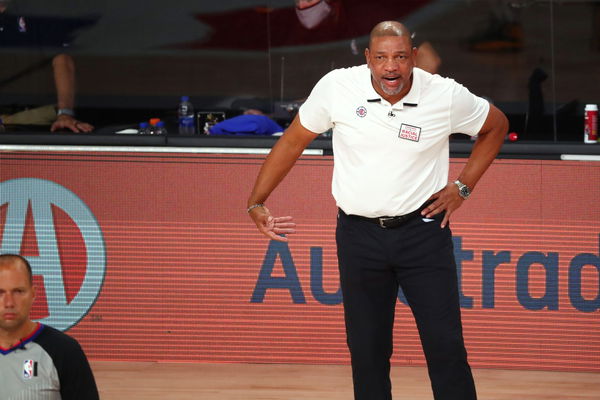 ---
---
Doc Rivers is easily one of the best coaches in the NBA. While questions around his ability to lead a team to the Championship have come under fire, the Philadelphia 76ers have taken a calculated risk. Rivers just left the LA Clippers after 7 years and not even a Conference Finals appearance to show for it. However, Philly might be the place for Rivers' redemption.
ADVERTISEMENT
Article continues below this ad
He has already earned the favor of local fans after he openly told everyone to refer to him as Glenn Rivers. That is his birth name, and he is willing to part with the nickname to honor a basketball Doc that came before him. On top of that, he is one of the most iconic players in the franchise's history. That is Dr. J, Julius Erving.
But where does a man called Glenn Rivers get the nickname Doc? Who gave it to him? And most importantly, did Julius Erving sign off on the new doctor in basketball?
ADVERTISEMENT
Article continues below this ad
Doc Rivers and how a college coach changed his image with a nickname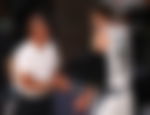 Coach Rivers got the nickname at Marquette from iconic college coach Rick Majerus. Majerus gave Rivers that nickname due to an obvious reference to the Doc that came before him. Rivers walked into training camp with a t-shirt with Dr. J on it. The nickname has stuck with Rivers through his career as a player and a coach.
Rivers had himself revealed that Majerus was the one behind his nickname in 2012. After a game, while still coaching the Boston Celtics, after Majerus passed away, Rivers said, "That's a tough one for me. He's the one that gave me my nickname. I knew before (the game) that he wasn't going to make it through the night. I don't want to talk much about it." 
According to Rivers himself, he once went up to Julius Erving and introduced himself as Glenn Rivers. Dr. J looked at Rivers and just said 'Doc Rivers', affirming that he is okay with Rivers taking his old nickname. However, Philly fans may want to save that special for Erving until Rivers can bring a championship to the city, as Dr. J did.