"How Does That Even Make Any Sense": LeBron James is Still Not Over His Infamous DPOY Snub in 2013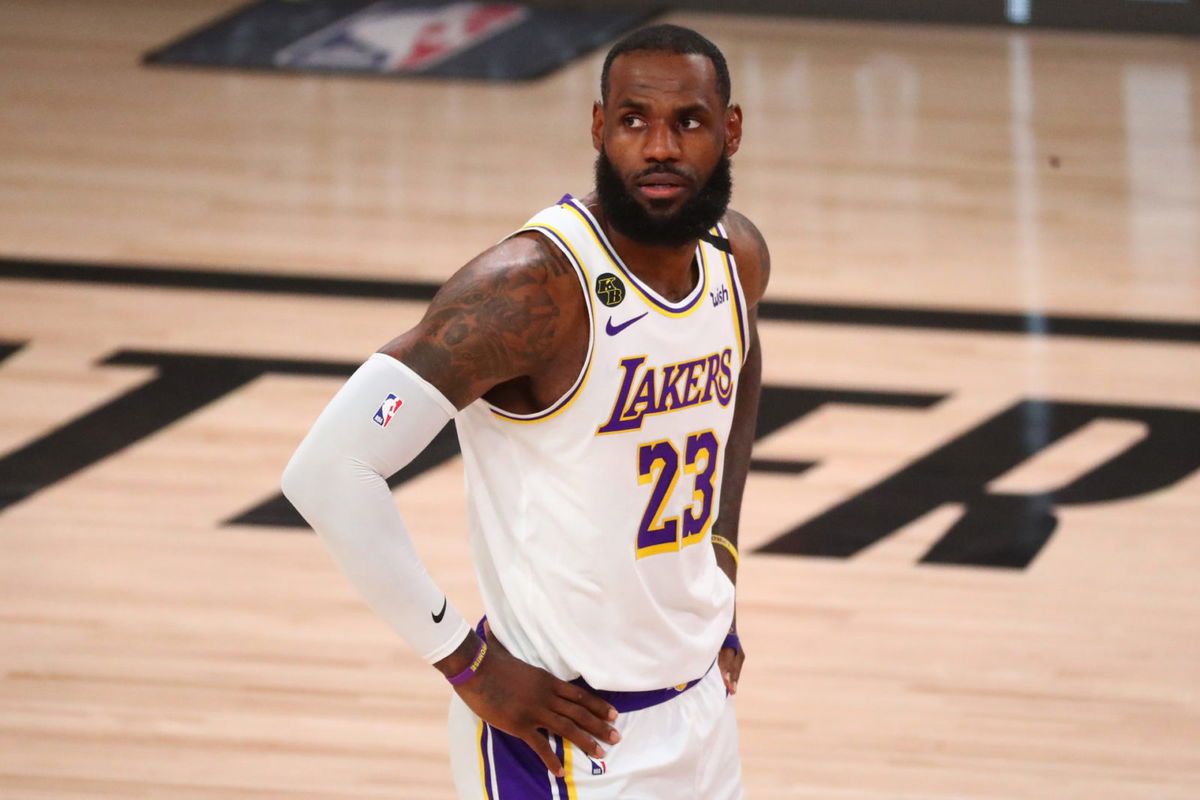 LeBron James did not win the 2019/20 MVP award, and he expressed his feelings about it during a recent media appearance. Moreover, LBJ took a dig at the voting inconsistency in the NBA awards, by going all the way back to 2013, and reminisced about his infamous DPOY snub!
If you can't recall the exact scenario, LeBron made the 2013 NBA first team All-Defense. Memphis' Marc Gasol made the second team but was awarded the DPOY, which raised a few eyebrows. A lot of it went down to advanced metrics when judging the defensive player of the year in 2013. 
LeBron really wasn't a happy man because he was incredible in defense during the 2012/2013 NBA season. He averaged 1.7 steals and .88 blocks a game and proved to be an athlete that can guard any position on the court. 
Though all this happened a long time ago, LeBron just can't seem to get over the fact that Gasol made the second team, but still won DPOY. It just doesn't make sense, does it? Well, it affected the King so much that he brought it up seven years later to take a cheeky dig at the NBA awards!
LeBron James just doesn't see the logic in the NBA awards
During a recent media appearance, King James addressed the inconsistency in the MVP voting awards. He had an amazing season, soaring to a league-high in assists. However, he just received 16 first-place votes, which didn't sit well with him. 
Moreover, LeBron took a sly dig at the league for its illogical voting system. He just couldn't bear the fact that he was snubbed off winning the MVP and DPOY in the same season in 2013, an elite record that Giannis achieved this season.
LBJ took a drip down the memory lane and mentioned how the 2013 awards puzzled him. "2012/13, I had a chance to be the Defensive Player of the Year, and also MVP in the same season. And that year Marc Gasol was rewarded defensive player of the year. But he made second-team all-defense," LeBron began.
"It's like being MVP of the league, but you make second-team All-NBA. That's when I kinda started to look at things a little bit differently. I was like how does that even make any sense. It's like being Rookie of the Year, but you make second-team All-Rookie," he mentioned. 
"I don't know how much we are really watching the game of basketball or are we just in … the narrative."

LeBron explained why he thinks the NBA awards voting scale is "a little weird." pic.twitter.com/gSbGe9oplC

— ESPN (@espn) September 19, 2020
Well, it does not ache LeBron that he is not the third player after MJ and Hakeem to win DPOY and MVP in the same season. However, he was certainly puzzled about one thing in the 2013 season, though. It was Marc Gasol not only winning DPOY but also making the second team All-Defense.