How Does the Atlanta Hawks' Starting Line-up Look Like For The 2020-21 Season?
Published 11/25/2020, 9:38 AM EST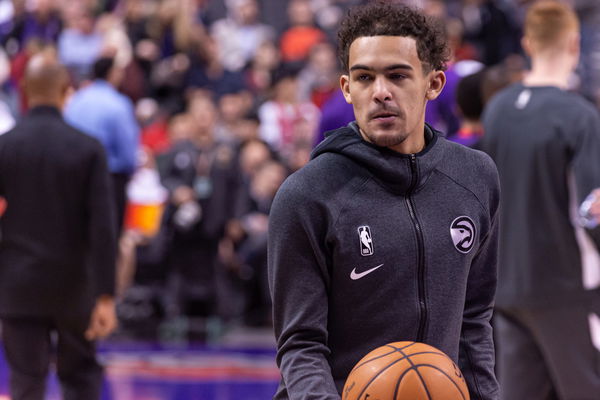 The Atlanta Hawks have been one of the most active teams in the 2020 free agency. After a 25 win season that served as the platform for Trae Young's emergence, the Hawks have rebuilt into a contending team immediately.
In a free agency where teams were busy experimenting with flexibility for the next year, the Hawks went all out and got the biggest names that they could.
ADVERTISEMENT
Article continues below this ad
Trae Young, John Collins, and Clint Capela are the highest-profile players from the team from last season. The additions this season give Atlanta not only contending pieces but also future trade assets.
This free agency class sees Rajon Rondo off his title win with the Lakers join as Trae's mentor and backup. Danilo Gallinari leaves the OKC Thunder to add further shooting depth in the frontcourt for Trae.
Bogdan Bogdanovic almost became a Milwaukee Buck, but now he is a Hawk (with a one-year no-trade clause). Their young players from last season like DeAndre Hunter and Cam Reddish will also be coming back.
The Hawks have become one of the deepest teams in the league. But how will they line-up?
Atlanta Hawks: Locking out a playoff spot?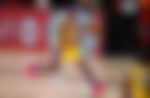 The most likely lineup will feature Young as the point guard, with Bogdanovic rounding out a very adept shooting back-court. Gallinari will return to his Denver days and play as their small forward.
ADVERTISEMENT
Article continues below this ad
Collins will continue his emergence as the second star of the team at the power forward position, while Clint Capela finally plays at the center spot.
Behind them, they have veterans like Rajon Rondo, who is replacing Jeff Teague. Further depth at that spot, as well as the second guard spot, is Kris Dunn. They also have DeAndre Bembry and Kevin Huerter to provide defense or shooting.
DeAndre Hunter or Cam Reddish could start over Gallinari at the three, which would be a preferable switch. But you don't pay Gallo what you did to have him on the bench.
ADVERTISEMENT
Article continues below this ad
Collins has new draft pick Onyeka Okongwu as a defensive backup. Okongwu could also play as a small-ball center behind Capela. Outside that, they have Bruno Fernando as well.
This Hawks lineup is deep and gives them versatility. However, there are questions around the defensive ability of the starters and whether Young can make the leap to a genuine star on a contender. Hopefully, he answers those questions.