How LeBron James' Departure From Miami Heat Overturned President Pat Riley's Retirement Plans
Published 10/28/2020, 12:21 AM EDT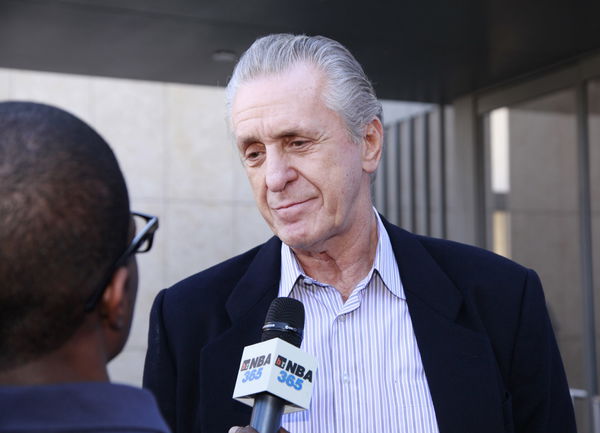 ---
---
Despite losing LeBron James in 2014, the Miami Heat bounced back pretty well. They made a return to the NBA Finals behind Jimmy Butler and co. However, it all could not have been possible without their president, Pat Riley.
ADVERTISEMENT
Article continues below this ad
Riley is known as one of the smartest executives in the entire league. However, according to a report by The Athletic's Zach Harper, "The Godfather" was about to call it quits back in 2014.
"Pat Riley wanted to be retired by now. The Miami Heat front office demigod wanted to get out around the time of the 2014 offseason. He was hoping to re-sign LeBron James, add some veteran role players around him, and prepare to leave the franchise in capable hands as it won more and more Larry O'Brien trophies.
ADVERTISEMENT
Article continues below this ad
"Instead, LeBron took his talents back to Cleveland to fulfill a promise once thought to be relinquished."
When the Big 3 broke up, the Heat were left in a dire situation. With LeBron gone, D-Wade and Chris Bosh had to take the helm of the franchise. But it was easier said than done, Wade was already past his prime and Bosh suffered from blood clot issues.
If it weren't for the brilliance of Riley, who knows for how long the Heat would have stayed out of contention? When backed into the corner, Riley struck back pretty well and rebuilt the team perfectly.
ADVERTISEMENT
Article continues below this ad
Can the Miami Heat win another championship?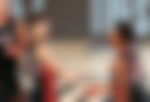 Although the NBA Finals drought for the Heat ended this year, they are yet to win another championship. During the Big 3 era, the Heat were unstoppable and won back-to-back championships, but now they do not have the same magnitude of star power.
ADVERTISEMENT
Article continues below this ad
No disrespect to Jimmy Butler, he is a phenomenal player and a leader. But when compared to the glory years of the Heat, this roster fades in front of that early 2010s team. But for the first time in half a decade, Miami is a championship contender behind Jimmy.
With young stars around Butler, this could be their best opportunity to win it all. But with the East being competitive again, can they really accomplish that?