How LeBron James Used Steve Jobs to Inspire Cleveland Cavaliers During the 2016 NBA Finals
Published 12/06/2020, 11:00 AM EST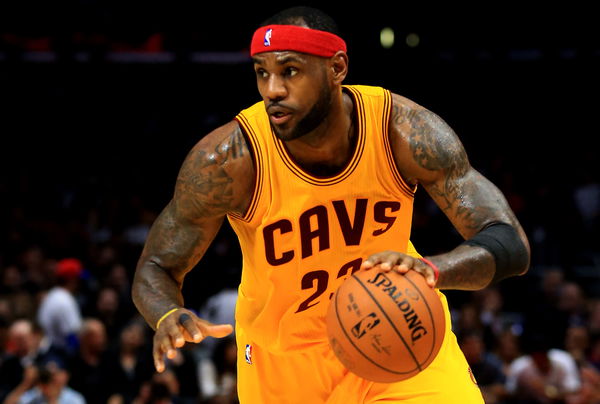 ---
---
The Cleveland Cavaliers are the only team in the NBA history who have made a comeback from a 3-1 finals deficit to win the championship. The 2016 finals were a testament to the greatness of LeBron James.
ADVERTISEMENT
Article continues below this ad
'The King' always finds a way to rally his teammates. The 2016 finals were the same. ESPN's Ramona Shelburne reported that when the team was down 2-0 in the series, LeBron played a part of Steve Jobs' 2005 Stanford Commencement Address before the start of Game 3 of the series.
ADVERTISEMENT
Article continues below this ad
Bron used the part where Jobs said. "You can't connect the dots looking forward; you can only connect them looking backwards. So you have to trust that the dots will somehow connect in your future. You have to trust in something — your gut, destiny, life, karma, whatever. This approach has never let me down, and it has made all the difference in my life."
Steve Jobs has been one of the inspiring figures in LeBron's life. He has even used Jobs' catchphrase, 'stay hungry, stay foolish' in one of his sneakers. Given how revolutionary the founder of Apple was, the King taking inspiration from him should not be a surprise.
How LeBron James and co. achieved the impossible in 2016 NBA finals
The 2015-16 regular season saw the Warriors coming off a regular season record of 72 wins 10 losses. They looked like a force against any team they faced. The Cavs, who had lost the 2015 finals, faced the Dubs yet again.
In the first two games, the Warriors breezed past through the Cavs with the home court advantage. The third game was finally a win for the Cavs, and the series was now at 2-1.
The Eastern Conference champions equaled the series, and with home court advantage it seemed that they surely can. But a Smash Bros master class outclassed the Cavs, and the series was 3-1.
No team had ever come back from this kind of deficit. And the Cavs had to do it against the mighty Warriors who even had the home court advantage for the next two games. With all the chips down, the Cavs had a point to prove.
ADVERTISEMENT
Article continues below this ad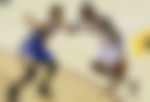 The next three games saw the Cavaliers do the impossible. They defeated the Warriors in the next game, with both LeBron and Kyrie scoring 41 points each. They equalized the series in their home.
The deciding Game 7 was to be played in the Oracle. LeBron and co. did the impossible and defeated the home team by 4 points to win their maiden championship.
ADVERTISEMENT
Article continues below this ad
Given the comeback that the team had and the way The King led the team, it is surely the most important trophy in LeBron's stacked trophy cabinet.