How Many Rings Does Lakers Superstar LeBron James Have With the 2020 NBA Title in His Bag?
Published 10/17/2020, 1:30 PM EDT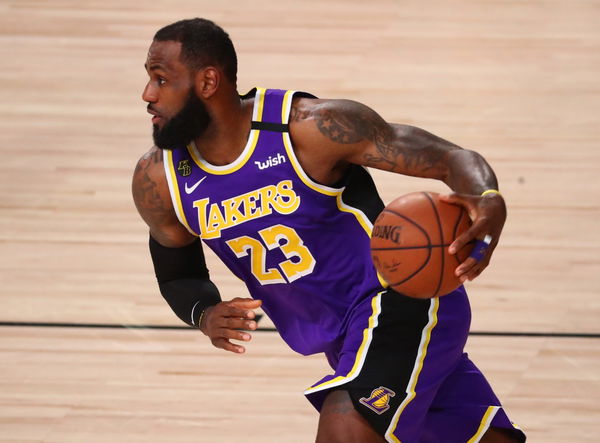 ---
---
Ever since LeBron James joined the league, he has been held to an unmatched standard by NBA enthusiasts. Fast forward to 2020, James has a plethora of accolades to his name, yet fans expect more from him.
ADVERTISEMENT
Article continues below this ad
James will enter next season as a 36-year-old with the burden of more expectations from fans. However, right now the league is in the offseason and there is no official word for when next season will commence.
In meantime, let's reflect on James' career and his championship history in particular.
ADVERTISEMENT
Article continues below this ad
How many rings does LeBron James have?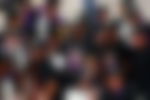 In the sport of basketball, most players are ranked based on how many rings they win in their careers. While winning even a single NBA title takes a lot of hard work and an amazing postseason run. King James has achieved this honor four times.
James recently won the fourth ring of his career and his first with the Lakers in a finals matchup with the Miami Heat. Moreover, James was phenomenal, even in his 17th year as a pro, and bagged his fourth Finals MVP.
The honor made him the first-ever player in NBA history to win the FMVP award with three different franchises. Which brings us to our next point:
What teams does LeBron have rings with?
LBJ has always been criticized for having a 4-10 record in the NBA Finals, but winning 4 rings is not an easy task. Moreover, James did that with three different teams, coaches, and rosters, while being the best player on each roster.
LeBron won his first-ever championship during his Miami Heat days with Wade and Bosh. The trio of LeBron James, Dwyane Wade, and Chris Bosh (The Heatles) won back-to-back titles in 2012 and 2013 before breaking up the following year.
That brought James back to the Cleveland Cavaliers, hoping to deliver the franchise's first-ever ring in team history. LBJ fulfilled his promise by winning the 2016 NBA title overcoming a fabulous Warriors team. Moreover, the Cavs were down 3-1 in the series, but James and Irving pulled through the team for a championship.
However, when the Warriors signed Kevin Durant in 2017, they crushed James and the Cavs. With two unsuccessful tries, James left the Cavs for the second time in his career, but this time as the hero of the city.
James brought his talents to the city of Los Angeles, hoping to end their playoff drought, and yet again James delivered. As mentioned earlier, they recently became the champions of the basketball world behind the terrific duo of LBJ and AD.
Will LeBron James get another ring?
ADVERTISEMENT
Article continues below this ad
LeBron has proved time and again that age is just a number for him. He is 35-years-old but still plays the ballgame at an elite level. Also, if Anthony Davis stays with the Lakers, there is no doubt that the purple and gold will be in a position to win it all next season.
However, they would need to make a few changes to the roster to support AD and LBJ, if they want a repeat or a three-peat. If the Lakers can accomplish that, then he might retire with a few more rings on his fingers.
Who has the most rings in the NBA right now?
ADVERTISEMENT
Article continues below this ad
James leads the pack for the most rings for the active player as of now. But with the Warriors coming back at full power next year, James might not hold the record for a long time. Unless the Warriors play like a shell of themselves as their two best players are coming off of serious injuries.
But what do you think? Who will be the champions of the league next year? Will it be the fan-favorite Lakers or some other franchise?