How Will Steven Adams Shape Zion Williamson and Co. in New Orleans Pelicans?
Published 11/21/2020, 10:53 AM EST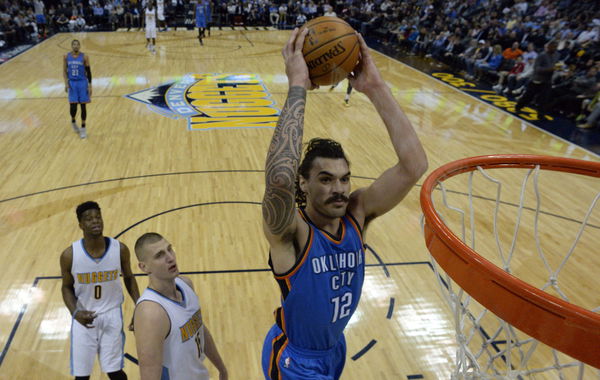 ---
---
The New Orleans Pelicans have made a lot of moves this off-season to better shape the roster around Zion Williamson. However, the teams do look like a mix of assorted parts heading into Day 2 of free agency.
ADVERTISEMENT
Article continues below this ad
They moved on from Jrue Holiday and replaced him with Eric Bledsoe. George Hill came over in that deal but is now heading to OKC Thunder to accommodate the Pelicans' latest move.
NOLA traded for long-time OKC Thunder center Steven Adams. In the deal, the Pelicans gave up George Hill and a couple of second-round picks, along with a future first-rounder.
ADVERTISEMENT
Article continues below this ad
As part of four-team Steven Adams trade, Thunder also receive George Hill, Darius Miller, 2023 Denver protected first-round pick and second-round picks in 2023 (via Charlotte) and 2024 (via Washington), sources tell ESPN.

— Adrian Wojnarowski (@wojespn) November 21, 2020
That is quite a hefty price for a center who averaged just about 10 points and will become one of the highest-paid players on the team.
While the move doesn't seem to have an obvious upside on the court, this deal works in ways that we don't understand at face value. So why did the Pelicans make this deal, and how does Steven Adams fit in this outfit?
New Orleans Pelicans add a mentor
Who was going to mentor Zion Williamson? It wasn't going to be the sweet-shooting J.J. Redick, that is for sure. While Adams doesn't share the same play-style as Zion, he can teach him a lot of things that will help him be a consistent defensive and offensive threat.
Adams is one of the most beloved players in the league, and he still isn't very old. At just 27, he is yet to see the best of his years. While it isn't aligned with the super-young squad around him, he provides a lot of valuable playoff experience to this group.
ADVERTISEMENT
Article continues below this ad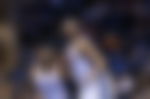 On the court, this move is a lot harder to explain. The Pelicans already had bad shooting, but this move further affects it. Adams can't stretch the floor, while Lonzo Ball, Bledsoe, and Zion are not the most reliable shooters either. This will put a lot of pressure on Brandon Ingram and players like J.J. Redick off the bench.
However, Bledsoe, Zion, and Adams will definitely have some of the hardest screens opponents will get all season. A lot of their opponents should stock up on ice packs before facing the Pelicans.
ADVERTISEMENT
Article continues below this ad
There is still time for the Pelicans to address the shortcomings in their roster. With Adams, they have a solid center in the middle for the rest of the team.
His rebounding and defensive prowess should be enough to enable Zion to focus more on the offensive side of the game, the place he really excels at.