"I Am Not Going To Let LeBron James and Anthony Davis Off the Hook": NBA Analyst Left Unimpressed With Lakers
Published 08/03/2020, 6:30 PM EDT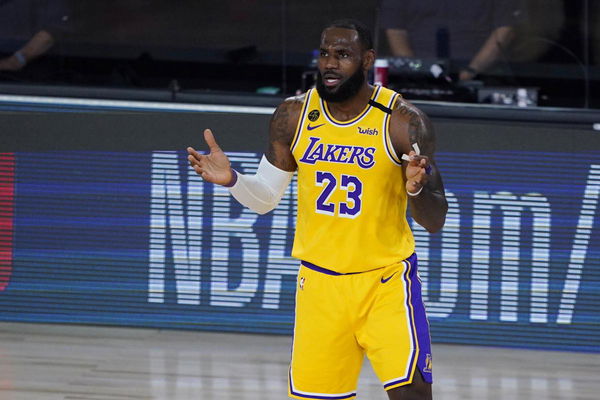 ---
---
The Los Angeles Lakers had their worst offensive night of the season during their loss to the Toronto Raptors. Anthony Davis was quiet all game, while LeBron James couldn't do much either. The Lakers shot a woeful 10/40 from the three-point line at an embarrassing 25%. NBA analyst Skip Bayless later spoke about what went wrong for the Lakers.
ADVERTISEMENT
Article continues below this ad
On his show 'Undisputed,' Bayless expressed his annoyance at LeBron and AD's performance. He said, "I don't know why everybody continues to give these two great players a pass for what they do not do down the stretch of games. I am not going to let LeBron James and Anthony Davis off the hook yet again. You got two top 5s, including the top 1 [referring to ESPN rankings]. And look at what happened down the stretch against a good team, but not a great team. They don't have Kawhi Leonard anymore, so they're not quite as good as they were a year ago."
ADVERTISEMENT
Article continues below this ad
Where did it go wrong for the Los Angeles Lakers?
Although they struggled offensively throughout, their defense was a fortress in the first half. They allowed just 41 points during that time and had a three-point lead. However, they started slipping after that. The third quarter was won by the Raptors 26-31, grabbing a two-point lead.
As they moved on to the last quarter, the Lakers completely lost focus.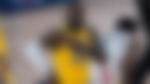 With around 10 minutes to go, the Lakers were up by four after a good run. But after that, it was all one-way traffic. Bayless said, "You're up 4 against Toronto. You're better than Toronto. Shouldn't you close the deal? Shouldn't you apply the pressure to them as opposed to them suffocating you?" 
He also talked about the failed matchups the team had on defense. Lakers young forward Kyle Kuzma was guarding point guard Kyle Lowry. Bayless said, "He's 6'8 trying to guard 6'1 Kyle Lowry and he's just having a hard time. So he committed 3 fouls. He just can't deal with him." 
ADVERTISEMENT
Article continues below this ad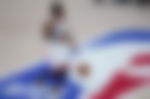 Despite the Lakers having a height advantage, they were out-rebounded by 11. The biggest contributor was Lowry, who grabbed 14 rebounds. He may be only 6'1″ but his tenacity on defense is outstanding. The Lakers need to regroup and come up with a better plan going into their next game against the Jazz tomorrow. The Jazz are also coming off a defeat, so the Lakers would be hoping to add onto their misery while shaking off this loss.
Sources:
ADVERTISEMENT
Article continues below this ad
UNDISPUTED | Shannon "annoying" Lakers shoot season-low 35.4% FG in 107-92 loss to Raptors