"I Dont Give a Fu**": Rockets Player Slams ESPN Experts For Their Ranking of Dwyane Wade
Published 05/21/2020, 10:03 AM EDT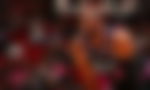 ---
---
Houston Rockets guard Austin Rivers wasn't happy with Dwyane Wade's ranking in the list of all-time best NBA players, compiled by experts at ESPN. In the rankings that ESPN released recently, Wade was sandwiched between current superstars Giannis Antetokoumpo and Kawhi Leonard at 26th.
ADVERTISEMENT
Article continues below this ad
Rivers felt that those making the list were people who don't have the experience of playing professional basketball. He believed unless someone has played or coached in the NBA, they wouldn't know about it.
"If you are a current player in the NBA, I'll have this discussion with you," Rivers said talking with Dallas Mavericks guard Seth Curry on The Uninterrupted. "If you coached in the NBA, I'll have this discussion with you.
ADVERTISEMENT
Article continues below this ad
"This list was clearly made by guys who didn't make their JV basketball team. You have Dwyane Wade 26th all time."
Seth Curry also felt the Dwyane Wade should have a higher rank
Seth Curry then pitched in agreeing to Rivers that Wade's ranking was too low. Wade played 16 years in the NBA and retired last year as a 13-time All-Star. He started his career with Miami Heat in 2003 and is the franchise's record scorer.
In 2010, LeBron James and Chris Bosh joined him in Miami to form a big-three. They would go on to win two consecutive titles in 2012 and 2013. By then, Wade had already won a title in 2006 playing alongside Shaquille O'Neal.
Austin Rivers says DWade is a top 10-15 player of all time and rips ESPN for ranking him 26th

"If you did not play in the NBA or coached the NBA, I don't care what your opinion is about the all time greatest…I don't give a f*ck."

(🎥 @uninterrupted ) pic.twitter.com/tN8zkvL8SN

— NBA Central (@TheNBACentral) May 20, 2020
Seth Curry felt that Wade has achieved success for a prolonged period and should have a much better ranking than Giannis Antetokounmpo, who was just one spot above.
"The disrespect is just like — and then Giannis is 27," Curry said admitting Antetokounmpo was himself a very good player. "There is no way Dwyane Wade should be slotted one slot in front of Giannis, he's just done too much."
Rivers, who felt the opinions of those who haven't played the game matter only up to an extent, said former players should make the list.
ADVERTISEMENT
Article continues below this ad
"I do think players should make this list, I think ex-players should make this list. I would love to hear from whatever former NBA player, I wish that they did a panel together and made this list. That's the type of experts that I would like to listen to," he said.
ADVERTISEMENT
Article continues below this ad