"I Feel Bad for Beal": GM Fires Shots at Russell Westbrook For Corrupting James Harden's Game
Published 12/03/2020, 2:51 PM EST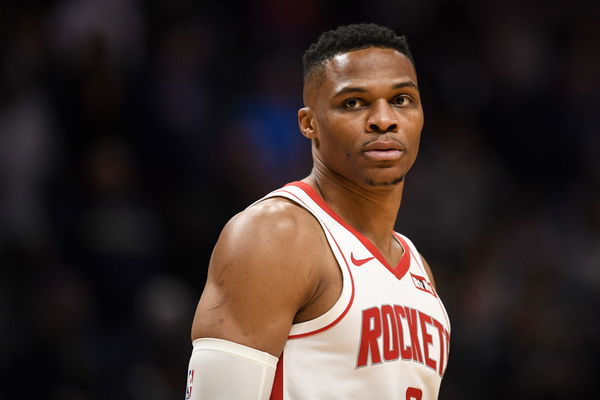 ---
---
The Houston Rockets and Washington Wizards were just involved in a blockbuster trade involving John Wall and Russell Westbrook. Both the stars wanted a change of scenery and finally got it yesterday.
ADVERTISEMENT
Article continues below this ad
Westbrook and Wall have very similar contracts, hence the straight up trade. The Wizards also had to give up a 2023 first-round pick because of Wall's terrible injury history.
The Wizards surely got an MVP caliber player in Westbrook. He might be a good fit for Beal. On paper this trade looks great for them but one general manager disagrees. When speaking to HoopsHype, the GM said,  "Two of the worst contracts flipped for each other should tell you something,"
ADVERTISEMENT
Article continues below this ad
On Westbrook playing with Beal, the GM said, "Did you see Russ play last year? He slowed down (James) Harden. I feel bad for Beal."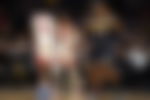 Without the ball, Westbrook couldn't play his natural game. He has a terrible 3-point percentage and in Mike D'Antoni's system he just couldn't fit. Westbrook could score in a drive to the basket but could not be the player who just shoots the three or keeps the ball moving on the court.
Westbrook had a torrid 2020. He had made the move last off-season expecting to have a real go at the championship with James Harden, but multiple factors derailed their hopes. Brodie was diagnosed with coronavirus and was never the same after that. He massively underperformed in the playoffs averaging 17.9 points, 4.6 assists and 7 rebounds each game.
He now joins a Wizards side which has a world-class scorer in Bradley Beal and will surely try to make them a playoff team.
Why Wizards trading for Russell Westbrook is a win-win situation.
The Washington Wizards were without their star point guard John Wall for almost two seasons now. He was a big miss for the team who haven't made the playoffs since 2017-18. But in his absence another star Bradley Beal has shown tremendous growth.
Wall was supposed to return this upcoming season, but with such a long injury layoff his form would have been in question. With this trade they are getting a much more accomplished star who has been regularly playing basketball in Westbrook.
ADVERTISEMENT
Article continues below this ad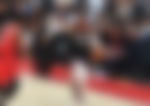 Westbrook is a 9-time All-Star and former MVP. The added advantage that the Wizards have is their coach Scott Brooks was Brodie's coach in the Oklahoma City Thunder.
Brooks won't have a problem in integrating Westbrook to the starting 5 and even Beal will be playing in his favored shooting guard position. This duo can be a genuine threat to any team's defense if coach Brooks can use them accordingly.
ADVERTISEMENT
Article continues below this ad
Westbrook might have had a disappointing 2019-20 season, but he surely has enough quality to elevate this Wizards team to a playoff team.