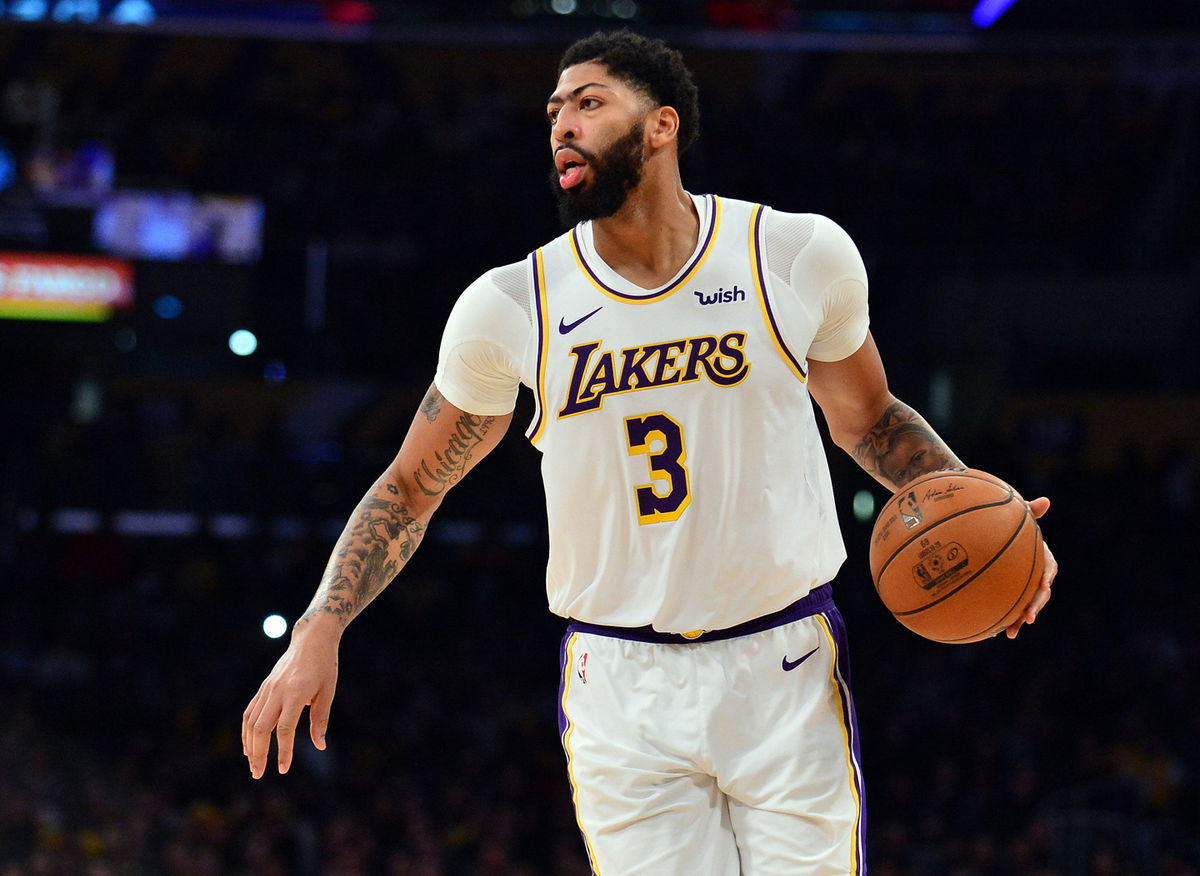 During the 2019 Off-Season, the Los Angeles Lakers made one of the biggest trades of the season. They brought in Anthony Davis to pair up with LeBron James, which immediately made them a title favorite before the season even started. After playing 63 games, they won 49 and look set to achieve what was expected from them.
The pandemic hiatus brought the league to a standstill, but Davis says this won't hurt their momentum. While speaking to Greg Beacham from The Associated Press, he said, "Actually, I think our chances are higher, just because we're all rested and we're all ready to go. If anything, our chances got higher, and it's going to be about just who wants it more."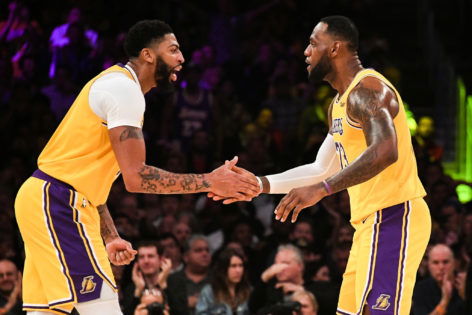 Anthony Davis made the most out of the hiatus
Throughout the season, Davis played on despite injuries. From the start of the season, he has been dealing with a bad shoulder. Then later, he had a bad fall against the Knicks, where he hurt his tailbone. So this extended break allowed him to recover all the way.
AD heads to locker room after scary fall on back.

Hope he's ok 🙏 pic.twitter.com/TZgQGuQKnd

— Bleacher Report (@BleacherReport) January 8, 2020
"It's been good for me to let some of the lingering injuries I had toward the time when the NBA stopped kind of recover and heal," Davis said. "(I can) get back into the best version of myself. I feel 100% healthy. Well, I don't 'feel,' I am (100% healthy). I feel like I'm ready to go."
Lakers coach Frank Vogel was all-praise for the three-time All-NBA player. "Hopefully, the best is yet to come," said Vogel. "Any time Anthony Davis takes the floor, you have a chance to see something special. He continues to get better, and he works extremely hard."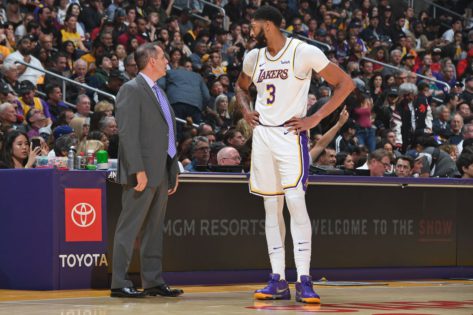 Last week, the Lakers lost Avery Bradley after he backed out from the return. To make matters worse, Dwight Howard's involvement is also unconfirmed. Those two were among the best defenders at the Lakers and this increases the defensive responsibility for Davis and the rest of the team.
So far, Davis was having a stellar season, averaging 26.7 points, 9.4 rebounds and 2.4 blocks per game. The Lakers will be banking on him and LeBron to lead their title charge in Orlando and bring home the first title since 2010.