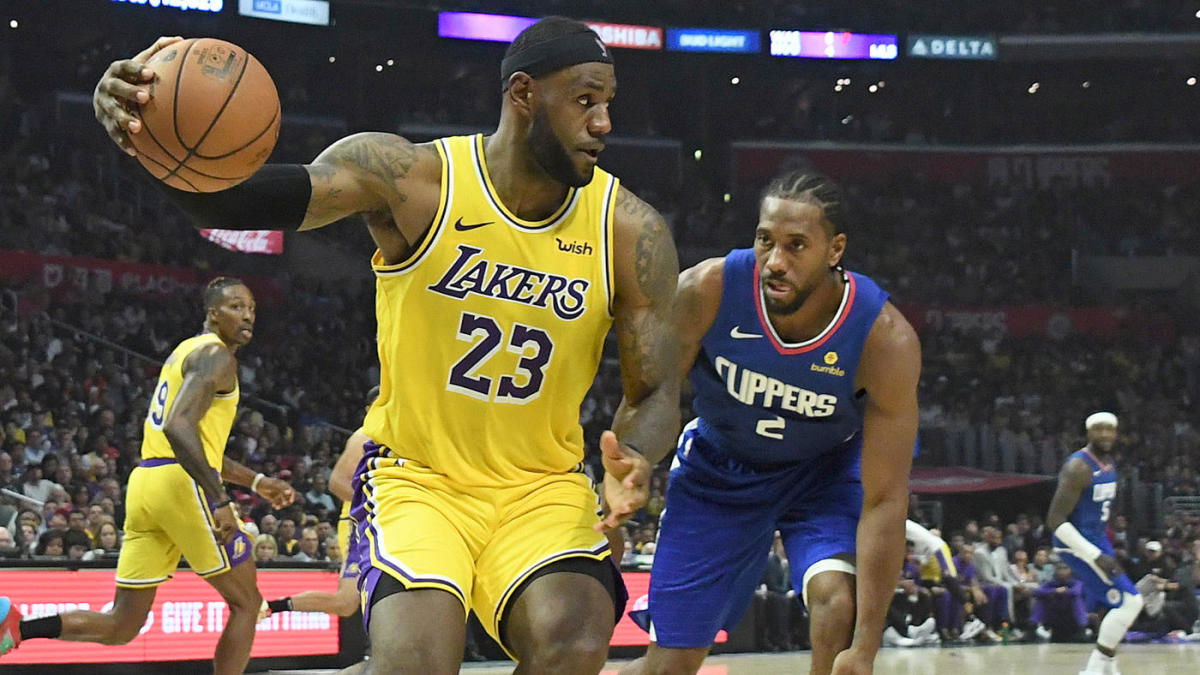 As the NBA gets ready for another title race, former Houston Rockets player Kenny Smith shared his thoughts on who might win the championship this year. Before the league's suspension, Los Angeles Lakers and Los Angeles Clippers, along with Milwaukee Bucks, were among the favorites to win .
With stars like LeBron James, Anthony Davis, Kawhi Leonard, Paul George, and Giannis Antetokounmpo among the teams, it is not surprising to see them as favorites. Their positions in the league table also show why they are capable of winning the title. The teams from Los Angeles occupied the top two spots in the Western Conference while Milwaukee Bucks were on top of the Western Conference with the best record in the NBA this season.
Los Angeles Lakers & Clippers not among Smith's predictions as title winners
Kenny Smith felt a few things could change after the unplanned break in the season. Talking on the Jalen & Jacoby show, Smith felt players' fitness could be tested while playing inside the bubble. He believed younger players had an advantage, and hence younger teams had more chance of winning the title.
"To me, the guys who had the access throughout these three months have a clear advantage. I go for the younger teams. I go for, like, Milwaukee, Denver, Boston. Those teams who are young and experienced," Smith said. "Those guys, they trained differently to get ready than a LeBron. LeBron's teams simply rise and ascend throughout the year."
The great @kennysmith says younger teams will win the bubble championship not the Lakers or Clippers…what do you think? pic.twitter.com/LZnXL1CijX

— Jacoby (@djacoby) July 3, 2020
The Lakers, however good they might have been, wouldn't be considered among the younger teams in the league. Their talisman LeBron James, who is into his 17th NBA season, will be turning 37 by the end of this year. Milwaukee Bucks, meanwhile, have a younger superstar in his prime leading the team in the form of Giannis Antetokounmpo. Having said that, James is someone who works extremely hard on his fitness and it is difficult to discount him.
As the season resumes at the end of this month, it will become visible whether older players are finding it difficult. Smith himself is a two-time NBA Champion. He won the two championships in consecutive years with the Houston Rockets in the Hakeem Olajuwon era.