'I Got Yelled a Lot in My Rookie Year.': Bam Adebayo Shares the Other Side of the Famous Miami Heat Culture
Published 12/21/2020, 11:01 AM EST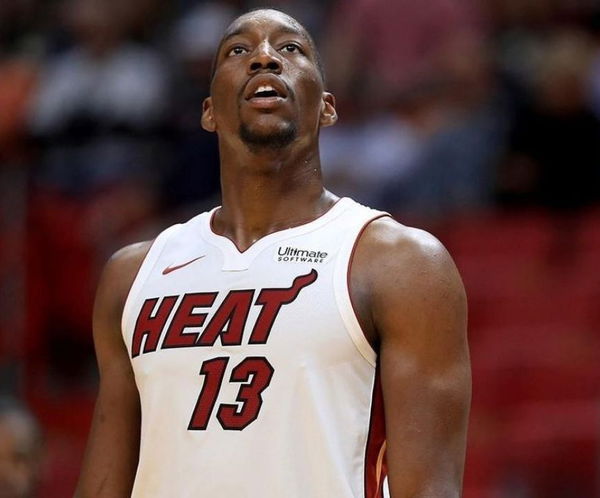 ---
---
The 2019-20 season saw the meteoric rise of a new star in Bam Adebayo. He was decent in his first two years but burst onto the scene averaging 15.9 points, 5.1 assists and 10.5 rebounds.
ADVERTISEMENT
Article continues below this ad
The Heat recently drafted another aggressive forward in Precious Achiwua. Bam was recently asked about what his advice to his fellow rookie forward would be. He said, "I got yelled a lot in my rookie year." He added, "Stay ready, until you get ready. That will be the quote I pass on to P."
Asked Bam Adebayo if there was any advice he liked as a rookie that he's trying to pass on to Precious Achiuwa…"I got yelled at a lot my rookie year"

He adds you know who was yelling at me…'the two sons of Miami' pic.twitter.com/ejI4vrRrqn

— Brendan Tobin (@Brendan_Tobin) December 20, 2020
ADVERTISEMENT
Article continues below this ad
When asked which teammates yelled at him, Adebayo said, "The two Sons of Miami." The teammates Adebayo is referring to here are Dwyane Wade and Udonis Haslem.
Both Wade and Haslem have spent the majority of their career playing for the Heat. They are a testimony of the Heat culture and were the two big veterans tasked to familiarize the new additions like Adebayo to the Heat. Under the veterans' leadership, the rookies like Adebayo and Robinson developed into crucial players for the team.
Can the Miami Heat be the best in the East?
When the Miami Heat entered the 2019-20 playoffs, now much was expected of them. To everyone's shock the Heat steam-rolled everyone in the East and were a big problem for the Lakers. If not for the injury to Bam Adebayo and Goran Dragic, the series could have been much more close.
This off-season, the Heat have been one of the most silent teams. They have re-signed some important players and added a great replacement guard in Avery Bradley.
ADVERTISEMENT
Article continues below this ad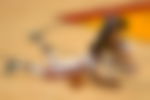 This time around, the East has become much more competitive. With a healthy duo Kevin Durant and Kyrie Irving, the Brooklyn Nets have emerged as new favorites in the East.
Even the existing teams have strengthened. The 76ers lacked three-point shooting, but this offseason added Seth Curry and Danny Green. The Bucks have also upgraded their roster by bringing in Jrue Holiday.
ADVERTISEMENT
Article continues below this ad
If the younger players like Bam Adebayo and Tyler Herro can continue to develop, the Heat still can be a top team, but to become the Best in the East will be pretty difficult this time around.