"I Guarded Way More People Than He Did": Former NBA Player Mocks Golden State Warriors' Star Forward
Published 05/13/2020, 4:45 AM EDT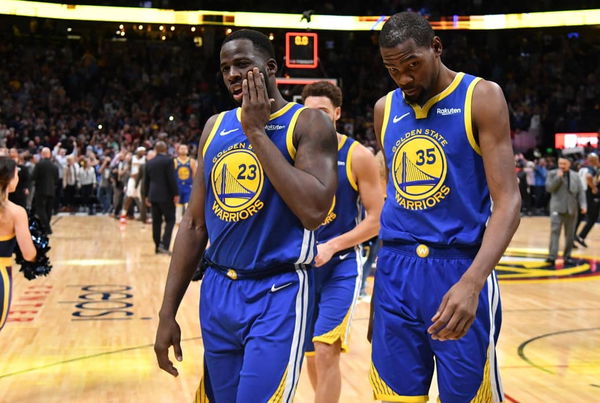 ---
---
The Golden State Warriors accomplished numerous achievements under the guidance of Steve Kerr. Draymond Green, the high-talking forward, has enjoyed much personal success. The 30-year-old won the Defensive Player of Year award in 2017, despite some people thinking he doesn't fit in for such an honor. 
ADVERTISEMENT
Article continues below this ad
Well, by people, we mean Shawn Marion, the retired NBA star. Marion played for five different teams in his career spanning 16-years. Marion won the coveted NBA title in 2011 with the Dallas Mavericks, playing alongside Dirk Nowitzki. 
The 42-year-old was well known for his versatility on the court, running up to seize the points for his team while also defending against his fierce opponents. Marion is an excellent defensive player who was never given the due recognition he deserved. In 2014, he became the first player in NBA history to record 15,000 points, 10,000 rebounds, 1,000 blocks and 500 3-pointers.
ADVERTISEMENT
Article continues below this ad
Having racked up all these records, Marion is yet to be inducted into the Basketball Hall of Fame. He recently spoke to Mike Lee of The Athletic and expressed his concern over his underappreciated defensive traits.
"I never was defensive player of the year, which I should have been, couple years, honestly." Marion began. "Defensive player of the year, possibly, I should've been, maybe once or twice in my career. But I didn't get that. All defensive team? I definitely should've been all-defensive team, four or five years, easily. Why is that?"
Marion questions the defensive abilities of the Golden State Warriors star
Apart from expressing his anguish over his snub for the DPOY award, Marion didn't hold back from commenting against the game's current defensive stars. Draymond Green seems to irk Marion with his mediocre defensive skills. The four-time All-Star took a dig at Green, judging his defensive skills.
"I'm not knocking, but how do you justify giving Draymond Green, defensive player of the year? Same thing. Different era, same thing. I guarded way more people than he did. It's easy to play small ball now and guard people. It's not hard now," Marion said, claiming that he was the better small-ball defender among the two.  
ADVERTISEMENT
Article continues below this ad
He further mentioned the quality of stars he had to face during his playing time in the NBA. He called it a challenge that he had to perform every night. "When the most dominant position in the league was power forwards, and I had to guard those guys. Every night. Tim Duncan. Kevin Garnett. The guys that just got elected into the Hall of Fame. I'm guarding these guys every night."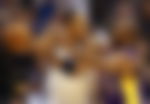 Draymond won the Defensive Player of the Year Award in 2017, following his brilliant season with the Warriors. While many believe he was the right choice for the award, Marion feels otherwise. He feels the game is too easy and Green never deserved it in the first place. 
ADVERTISEMENT
Article continues below this ad
While it is right of Marion to claim what he should've got years ago, it does seem like he is overstepping the line with questioning Green's defensive traits. The respect players have for one other carries harmony in the league. When retired stars start bashing current players, the latter gives back the same.