"I Hated Putting on Pads": NBA Could Have Lost Kawhi Leonard to NFL, If Not For This Bizarre Reason
Published 07/10/2020, 5:04 PM EDT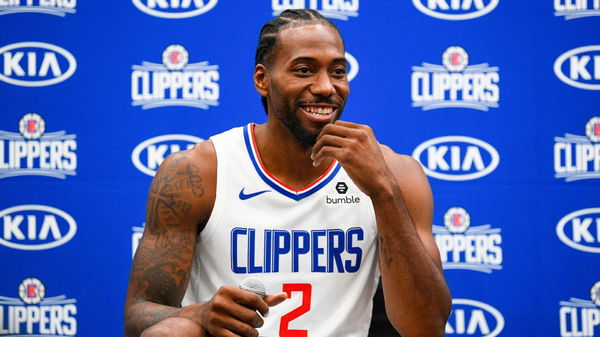 ---
---
Tennis great Rafael Nadal penned in his book 'Rafa' that he was more of a team player. He would be a soccer player if not for Uncle Tony, his longtime coach. Even Roger Federer played various sports in his young days and finally settled for tennis. Olympic champion Michael Phelps to this day can play golf better than many. Circling back to basketball, LeBron James could have been an NFL player throwing passes for the Cleveland Browns. Similar is the story for Kawhi Leonard of the Los Angeles Clippers.
ADVERTISEMENT
Article continues below this ad
The two-time finals MVP with two sides has got everything in him to win it a record three times. This will make him the only player to win it with three different teams. He is scoring points at an average of 26.9 per game with 46.9% FG. When Clippers battle against the Lakers as the season restarts, his face-off against LeBron will be a treat to watch. But we might have missed all this adrenaline, had Kawhi not chosen basketball as his sport.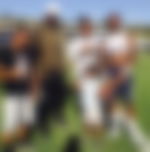 ADVERTISEMENT
Article continues below this ad
Kawhi Leonard wouldn't have been traded to Los Angeles Clippers if…
As per a San Antonio Express report, The Claw started as an NFL player in his early days. He was insanely talented and really good at football too. Kawhi played as a safety and wide receiver when in Riverside, California. He went on to continue playing the sport until the ninth grade. Now for a professional basketball player, that accounted for a huge slice of life given to a whole different sport. But something about football did not click for him. Fortunately for us, he left it.
"I hated putting on pads," Leonard would remember. "I was good. I probably could have gone to the NFL. I just hated practice," he told Jeff McDonald. 
ADVERTISEMENT
Article continues below this ad
Remember when Michael Jordan left Basketball and picked up Baseball?
MJ was overwhelmed with grief when he lost his father to a gunshot wound. He then shocked the world by discontinuing basketball and joining baseball, playing for the Birmingham Barons. He was good at it, but far from great. Eventually, he came back to where he belonged.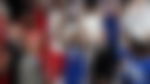 ADVERTISEMENT
Article continues below this ad
It is only a coincidence that so many greats were also good at other sports that demanded a whole unique set of athletic skills. However, it is still unbelievable that a gentleman of Kawhi's physical caliber could drop a game because he hated the practice. Anyway, we will never want Kawhi to reconsider going anywhere else. His MVP prospects are high and we will all cherish him creating history.
Worth reading: Interesting Last Minute Details That Put Kawhi Leonard and Paul George to Clippers