"I Needed More Time To Prove It": Former Kings GM On Drafting Marvin Bagley Over Luka Doncic
Published 08/16/2020, 11:07 AM EDT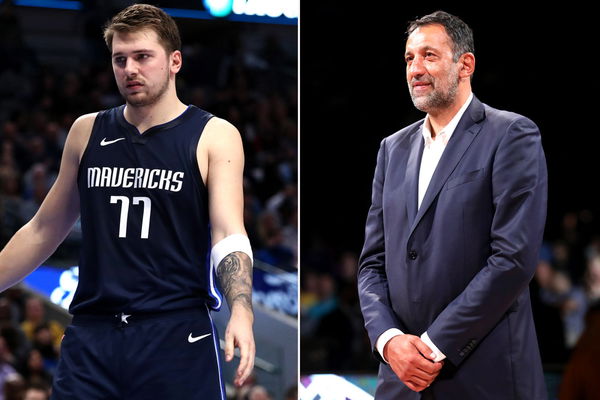 ---
---
Luka Doncic went third in the 2018 NBA Draft. In hindsight, this seems to be a laughable decision. DeAndre Ayton was considered to be the best prospect that year, so the Suns picking him with the first pick wasn't a surprise. However, the Sacramento Kings drafted Marvin Bagley III over Doncic, who fell to the Atlanta Hawks with the third pick.
ADVERTISEMENT
Article continues below this ad
Considering former GM Vlade Divac's European heritage and connection with Luka's dad, many had assumed that Doncic would make his way to Sacramento. However, Divac felt that Bagley had a greater upside and fit better with the roster. The decision doesn't look that good two years later. Divac spoke about this with The Sacramento Bee, saying, "That was my decision. I still believe Marvin has big upside. But I needed more time to prove it. I'm sure Marvin is going to prove everybody wrong. But in this league, you need to produce right now. People don't have patience, but I'm OK with that."
Bagley has been riddled with injuries and has played just 75 NBA games and started just 10 in his entire career. His numbers aren't that bad. Bagley has averaged 14.8 points and 7.6 rebounds over his career. However, Luka has averaged 28.8 points, 9.4 rebounds, and 8.8 assists just this season, making a run for the MVP award. Doncic won Rookie of the Year over Bagley last season and may just win Most Improved Player this year.
ADVERTISEMENT
Article continues below this ad
Vlade Divac has stepped down as general manager of the Sacramento Kings.

The Kings missed the playoffs for a 14th consecutive season this year, extending the NBA's longest active playoff drought.

Their drought is the 2nd-longest all-time, behind the Clippers from 1976-91. pic.twitter.com/N1QDc5xNvy

— ESPN Stats & Info (@ESPNStatsInfo) August 14, 2020
Luka Doncic and the Sacramento Kings
ADVERTISEMENT
Article continues below this ad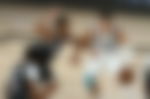 Doncic not going to the Kings was a move that was dissected by many people. The rumor mill said that Divac passed on Doncic because of his personal distaste for Doncic's father, Sasa Doncic. Divac didn't hold Sasa in high regard and thus believed that Doncic would be similar to his father. This information was revealed by Tim McMahon on the Woj Pod.
ADVERTISEMENT
Article continues below this ad
The Kings did have reason to pass on Doncic and trust in their backcourt of De'Aaron Fox and Buddy Hield. However, it's a stretch to say that this team couldn't have made it work if they were to have Doncic. If they were to miss a front-court presence, they could have spent the money they did on Harrison Barnes on a decent power forward/center and played a small lineup with Luka, Hield, and Fox.
Divac is a Kings legend regardless of his failure as a GM. The respect he has for the team is why he stepped down. However, that doesn't change the fact that whoever Vivek Ranadive hires to replace him will have a tall task ahead of them in rebuilding this franchise.id