"I Never Showed Any Weakness": How Allen Iverson Fought Racism and Jail Time to Become an NBA Great
Published 06/06/2020, 5:55 PM EDT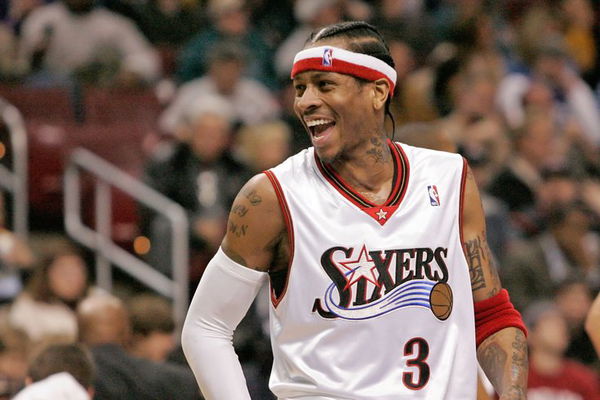 Allen Iverson shook the NBA with his extraordinary basketball talents. 1996 saw 'The Answer' coming into the league as a 6-foot guard and becoming the shortest first overall pick. Iverson proved his hype by winning the Rookie of the Year award, preparing the fans and his opponents for what was about to come in the following years. But before his NBA life or his college career took off, Allen Iverson spent four months in jail.
During the 1993 Valentine's Day, Iverson, along with his friends, visited a bowling alley in Hampton, his hometown. A brawl broke out at the alley. Allegedly, Iverson hit a lady in the head with a chair. At 17 years of age, Allen Iverson was convicted on a felony charge, "maiming-by-mob," which enabled the officers to try him as an adult in court. 
Iverson was initially slammed with a hefty sentence of 15-years. However, after spending four months at a Newport News City Farm, he was let off. The jury failed to find any solid evidence in his case, which contributed to his release. Being a teenager, he certainly had weaknesses, But Iverson was determined to become stronger, mentally and emotionally, and use his experience in jail to his advantage. 
ADVERTISEMENT
Article continues below this ad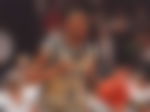 "I had to use the whole jail situation as something positive," Iverson said, as per Mike Sielski of ESPN. "Going to jail, someone sees something weak in you, they'll exploit it. I never showed any weakness. I just kept going strong until I came out." Coming back from jail, Iverson perfectly identified his strengths and never stopped working on them. The 11-time All-Star entered the Kenner League after his release from jail.
When Allen Iverson dropped bombs in the Kenner league
ADVERTISEMENT
Article continues below this ad
Upon completing his sentence, Allen Iverson came back and played organized basketball in a summer league. He returned to competitive basketball by playing for the Tombs in the Kenner League. Iverson had signed for the Georgetown Hoyas team earlier and then came forward to compete in the Kenner League, which was a decent platform to brush up his skills. 
Making his debut in the quarterfinal, Iverson carried his team by showcasing his amazing talents on the court. A Twitter page called 'Ball Don't Stop' posted a rare highlight clip from Iverson's game against Mike Digby.
ADVERTISEMENT
Article continues below this ad
Allen Iverson was unstoppable in the game, considering his out-of-form by being in a prison for about four months. He racked up 40 points, getting 30 in the first half alone. The young athlete stunned people sitting in the crowd. Way before he joined caught attention with the Philadelphia 76ers, Iverson made heads turn with spectacular displays in leagues like these and also with his college team.