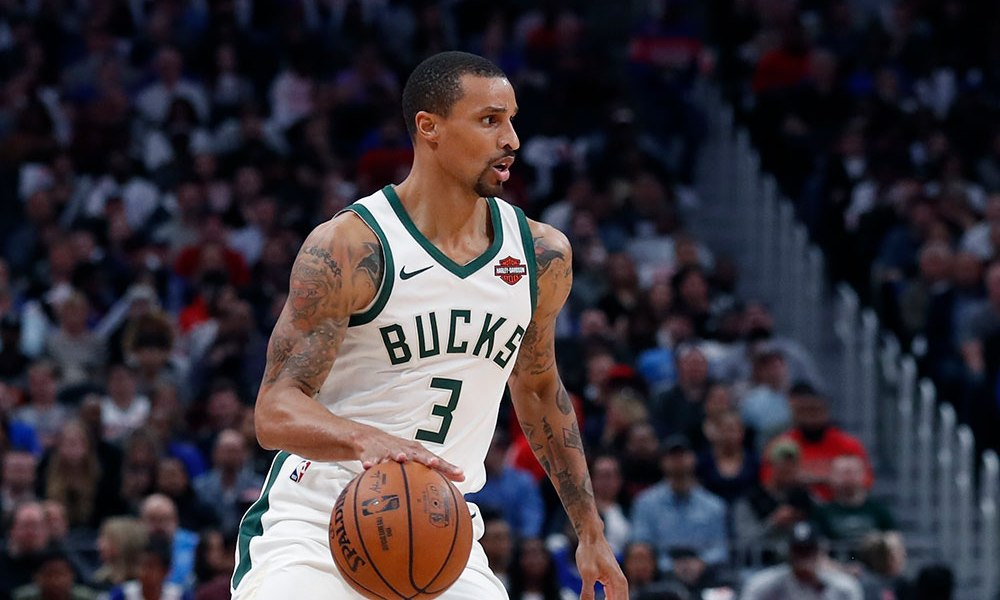 As protests continue throughout the country, more and more NBA players are speaking up against racism. However, for someone like Milwaukee Bucks' George Hill, no amount of money can stop him for speaking out about the police brutality. And recently, he revealed why.
Money not enough to stop Milwaukee Bucks PG from speaking out against racism
The 'Black Lives Matter' protests escalated in the country after the news of an unarmed African-American civilian, George Floyd, died. He is considered a victim of police brutality.
After this incident, thousands of people came out onto the streets, regardless of the global pandemic, and began protesting. Many NBA players including Golden State Warriors' Stephen Curry and Klay Thompson also marched for justice. Former NBA players, like Stephen Jackson, are also participating in the protests actively.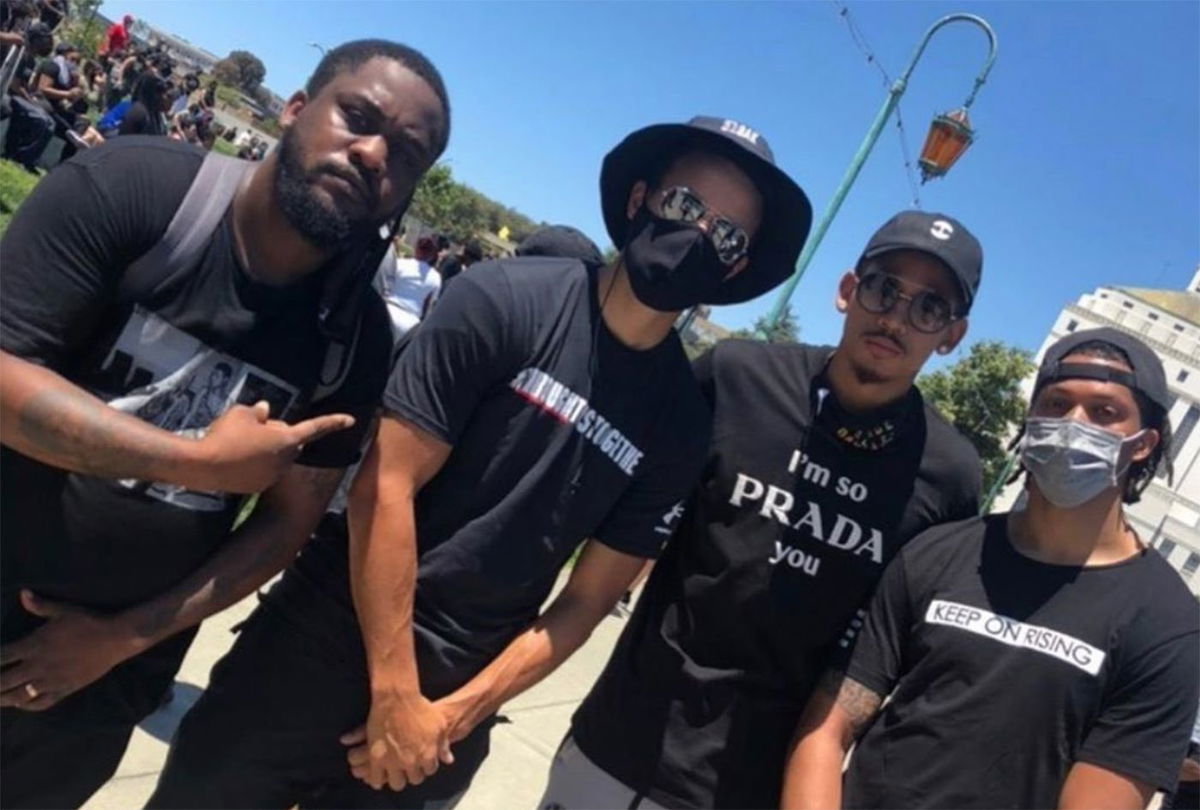 However, where there is oppression there is an oppressor. If there is one for the NBA players who are speaking up, tough luck, because the determined players don't seem like they're about to budge.
Recently, Milwaukee Bucks point guard George Hill, was on a Zoom call along with others from the sports industry, and host Amp Harris. The topic of the call was police brutality and the state that the Black lives of America are in.
When he began talking, George Hill made it a point to say that, "there's no amount of money that can get me to just shut up and dribble."
Here, Hill seemed to be referring to the incident in 2018, when journalist Laura Ingraham told NBA star LeBron James to "shut up and dribble", when he addressed a political issue.
"No, I'm not going to do that. I have a voice and I have a platform for a reason," Hill continued.
"God just blessed me with a talent to play basketball. If I didn't have that talent, I possibly would've been that George Floyd."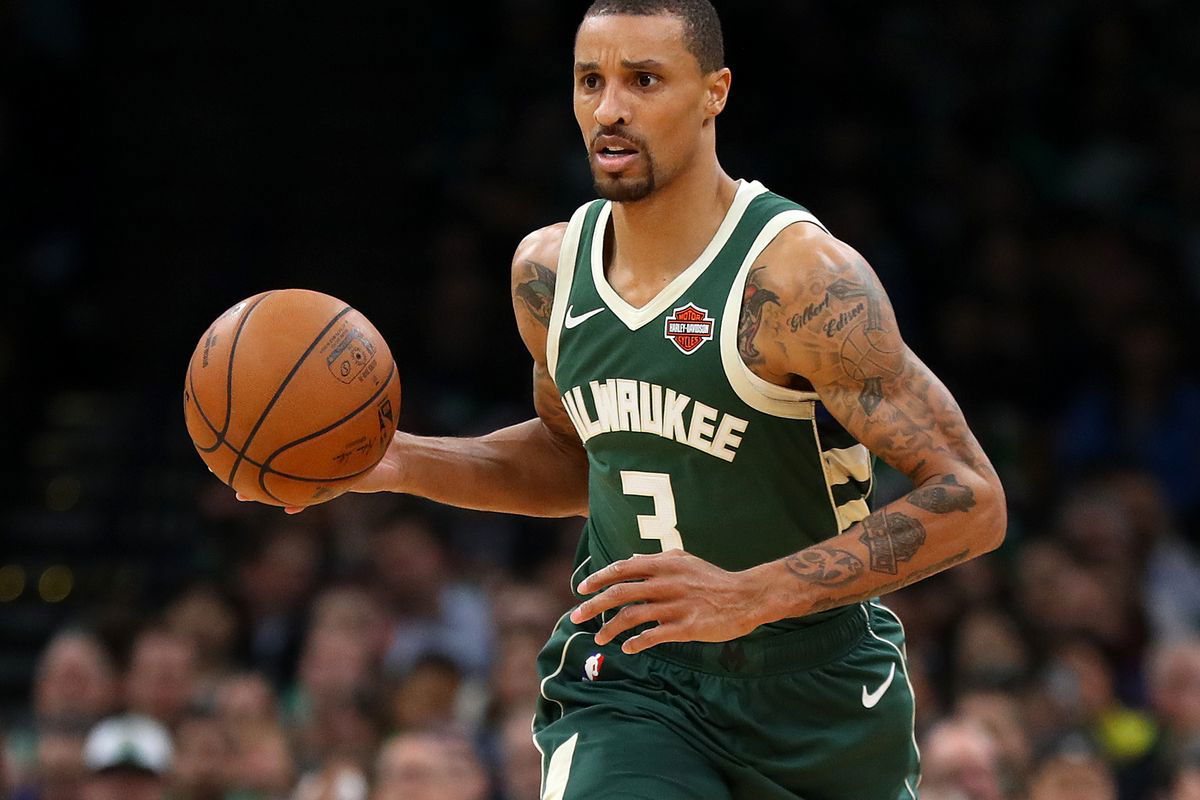 Hill also talked about why the movement affects him on a personal level. Around this time last year, a cop shot George Hill's cousin 16 times.  What's worse is that things had started to look up in the cousin's life, just a short period of time before he died.
"He'd stayed out of trouble. He had gotten a job and opened up a bank account, was planning to move to Texas," Hill revealed. "I've seen that my cousin is laying in the street for an hour and a half before another police officer gets there. I've seen that."
An emotional George Hill says he's not going to shut up and dribble

"There's no amount of money that can get me to just shut up and dribble."

(🎥 WISH8)
pic.twitter.com/kLF7QhxC4G

— NBA Central (@TheNBACentral) June 13, 2020
This kind of second-hand experience of police brutality may be very traumatic. However, it also seems to fuel Hill's allegiance to the 'Black Lives Matter' movement.
We hope everyone achieves justice and peace soon.