"I See That In You": NBA Rookie Tipped to be the Next Kobe Bryant and Tim Duncan
Published 04/21/2020, 12:30 PM EDT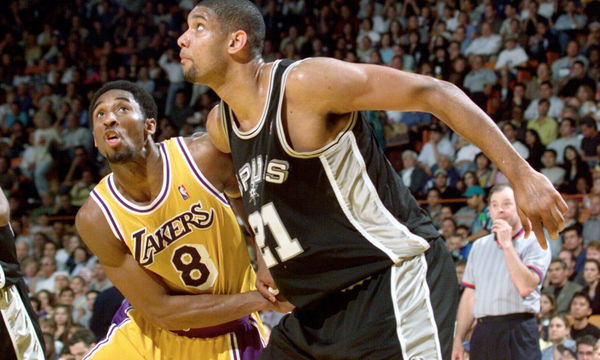 ---
---
The likes of Kobe Bryant and Tim Duncan won championships for their team by playing a prominent role in their side's leadership and chemistry. 
ADVERTISEMENT
Article continues below this ad
A player should be aware of his teammates' positions on the court to successfully distribute the ball and break defenses. A point guard is usually the person on the court who dictates their teammates to hold different areas. 
20-year-old point guard Ja Morant, has been extremely impressive in the NBA this season. He was selected by the Memphis Grizzlies as the second overall pick in the 2019 NBA draft. The youngster has exceeded his expectations ever since.
ADVERTISEMENT
Article continues below this ad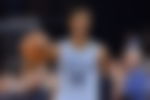 Morant is having a tremendous first year with the Grizzlies and is very much in line for the Rookie of the Year award. He is averaging 17.9 points and 6.9 assists per game and his two-point shots are effective at 49.1%.
Stephen Jackson compares Ja Morant to Kobe Bryant and Tim Duncan
Ja Morant joined Matt Barnes and Stephen Jackson on Showtime Basketball's "ALL THE SMOKE" podcast. 
The youngster spoke about his early days playing basketball and gradually leaned into sharing his rookie year experience in the NBA.
Jackson, a former NBA star credited Morant for his dedication and passion towards the game. The 42-year-old praised him for being an important player for the Memphis Grizzlies in his first regular season. 
"Can't too many guys actually make their team better and lead an organization. I see that in you. Because you are willing to take on all roads," Jackson said.
ADVERTISEMENT
Article continues below this ad
He spoke about the mentality of a leader who has to be there for his team in all situations. According to Jackson, the leader should be the face of the team and take responsibility for their performance.
"Spurs needed a Tim Duncan, the Lakers needed a Kobe Bryant. All of them needed a face so they could start building their identity. I see that is what Memphis is doing with you."
For the 20-year-old, it is a huge responsibility to carry the team on his shoulders at the moment. But looking at the way he is dealing it with his humility displays his calm personality.
ADVERTISEMENT
Article continues below this ad
Morant is undoubtedly a player who is going to stay in the NBA for years to come. As Jackson states, he can potentially lead a team with his abilities and guide them to glory. He has been productive for the Grizzlies this season as they stand eight in the Western Conference table with a playoff spot at stake.