"I Think He Has That Mentality": Former Celtics Player Predicts Greatness for Jayson Tatum
Published 05/27/2020, 5:46 AM EDT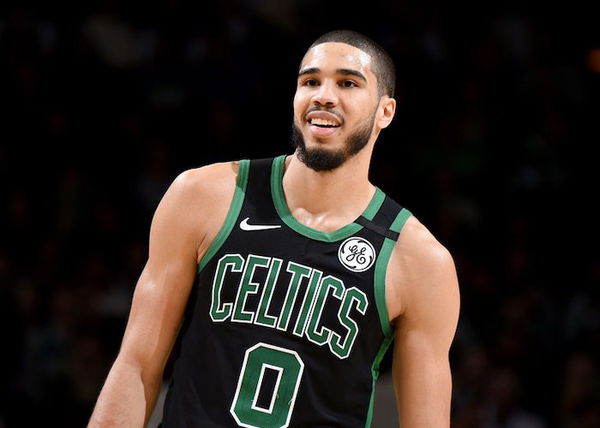 The Boston Celtics look comfortable in qualifying for the playoffs if the season resumes. They currently stand third in the Eastern Conference table behind the Milwaukee Bucks and reigning champions Toronto Raptors. The Celtics have a young and fresh squad and have been playing some exciting basketball recently. 
A part of the credit goes to 22-year-old Jayson Tatum. He has been impressive for the Boston side and earned his first All-Star appearance this year. A fiery power forward by nature, Tatum even earned a special nickname from LeBron James, who was awed by his breathtaking abilities. 
The self-quarantine period opens up more avenues for athletes to participate in podcast episodes and reveal their likes and dislikes. Shane Larkin is a professional basketball player who plays in the Turkish Super League. Larkin spent his trade with the Celtics for a year before he moved to Anadolu Efes in Turkey. In a recent appearance on the Celtics Talk podcast, Larkin was all praise for the emerging talent in Jayson Tatum. 
ADVERTISEMENT
Article continues below this ad
"He was so talented, he wanted to get out there and immediately be who he wanted to be, and I'm like, 'You're 19 years old, bro, just be patient, relax, you're time is going to come and you're going to be one of the top guys in this league.' I've been saying that for years, and now you see what he's been doing. This year was his time, and he took it and ran with it. Now, he's well on his way to being one of the best players in this league, for sure."
Larkin thinks Tatum can help the Celtics bring back their glory days
ADVERTISEMENT
Article continues below this ad
27-year-old Larkin was showering his ex-teammate with praise. All of his compliments seemed like something Tatum would enjoy reading. "He's well on his way to being one of the best players in this league, for sure," Larkin remarked about Tatum's potential. 
"I don't see any reason why he can't be 'the guy' in the league. He has every single ability that he needs to have — he has the size, he has the length, he has the IQ. He can defend, he competes. He's so young, and he has so much potential that there's no reason why he can't be, and he shouldn't settle for anything less."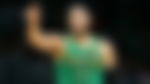 ADVERTISEMENT
Article continues below this ad
Aside from praising his immense talents, Larkin noticed Tatum's potential right from his rookie year in the league. "The great thing about JT is I think he has that mentality. I think you saw that his rookie year. He was very efficient as a rookie. He gained more responsibility and took it in stride. He's just met every single challenge head-on, and he's been doing great. I'm happy for him."
The Celtics signed Tatum with their third overall pick in the 2017 NBA draft. The youngster has never been shy of displaying his extraordinary talent ever since. The current season has been a breakthrough for him as he was averaging a career-high of 23.6 points before the season was put to a halt. With the season nearing the playoffs stage, the Celtics would look to rely on Tatum to step up and declare his talents in the big stage.