"I Thought He Was Going To Be A Little Stuck-Up": Ex-Teammate Reveals His Initial Impression of Scottie Pippen
Published 06/12/2020, 9:30 AM EDT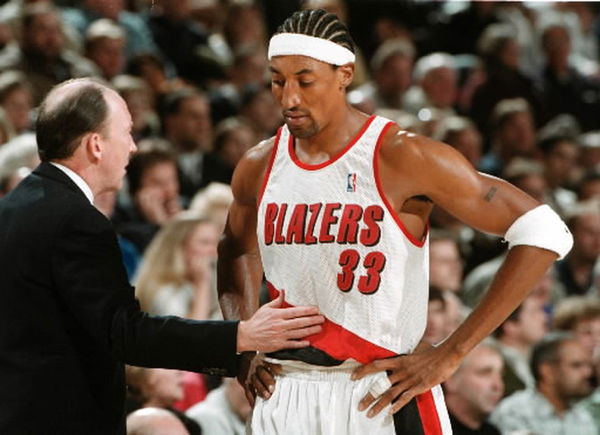 ---
---
 When the Chicago Bulls decided to get rid of its championship players, the main members of the roster knew they had to find a new team. Michael Jordan left the NBA and his most-trusted teammate Scottie Pippen joined the Houston Rockets. But playing for the Rockets never really pleased Pippen. 
ADVERTISEMENT
Article continues below this ad
Just after a year of not much success, Pippen got his trade from the Rockets and moved to Portland. Now, the Trail Blazers were a talented squad in the late 90s and posed a real threat in the league. They were a regular entrant in the postseason and acquiring Scottie Pippen majorly boosted the team's chances. 
The Portland Trail Blazers contained a balanced team in Scottie's first season. Former NBA Champion Rasheed Wallace was an important member of the Blazers team in the late 90s and early 2000s. The Trail Blazers haven't won the championship since their triumph in 1976-77. But they came agonizingly close when they faced off against the Lakers in the 2000 Western Conference Finals. After a brilliant series, the Blazers collapsed in Game 7 ending their title hopes. 
ADVERTISEMENT
Article continues below this ad
Rasheed Wallace opens up about his early judgement of Scottie Pippen
ADVERTISEMENT
Article continues below this ad
When Scottie arrived in Portland, he was already a six-time NBA champion. He needed no recognition. In his prime, he dominated the league with his phenomenal offensive abilities. However, when he joined the Blazers, Wallace had a different opinion on him. 
Here is what the four-time All-Star had to say about his first impression of Scottie Pippen as a teammate. Speaking to Ben Ennis and JD Bunkis on the Good Show, Wallace revealed that he felt Scottie was not going to live up to his hype. "I thought he was going to be a little stuck-up, but he wasn't."
Watch This Story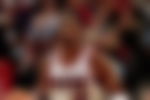 ADVERTISEMENT
Article continues below this ad
"He was a down-to-earth dude, and personally he helped me, he helped us," Wallace said. "We were a good team but with his leadership at certain points deep in the season that helped us. Certain games he went for being that leader, being that spoken voice in that locker room."
For a player past his prime, Pippen played every game of the regular season in his first season with Portland. He was a valuable addition to the side on both ends of the court. Scottie bought his vast experience to the team, which helped players who were just coming into the league. Averaging 12.5 points, 5 assists, 6.3 rebounds in his debut season, Pippen went on to play till 2003, before moving back to the Bulls to call the curtain on his NBA career.