As we enter into a new month in 2020, honestly all of it feels like the same. But knowing that we are now in July will excite NBA fans. The league is returning by the end of this month and we can't wait to see what will unfold in Orlando. For the Los Angeles Lakers, it is their best shot at the title in several years.
LeBron James is earning a strong reputation in the city of Los Angeles and the Laker faithful expect the King to deliver a much-awaited championship for them to celebrate. The league came to a screeching halt when the coronavirus pandemic approached the human race with a major threat. 
The league has been under suspension since March 11 and everyone had to engage in self-quarantine to curb the spread of the virus. Without games or practice, players could not physically meet each other but they remain in constant touch through social media. Every team has a group chat where all players exchange banters as well as discussions about serious issues. 
Los Angeles Lakers player explains how the team's group chat helped him gain information
Alex Caruso was having a breakthrough season with the Lakers before the NBA announced its hiatus. He never really made a mark as a rookie, as he went unpicked in the 2016 draft. But he signed with the Lakers in 2017 and now is proving to be a crucial player.
Caruso made an appearance on ESPN's SportsCenter on Tuesday, where the 26-year-old was asked about how the LA Lakers' group chat reacted and engaged in discussions about the pandemic and the recent events in the country. 
"For me, coming from the perspective of a young player on the team of a lot of veteran-led experienced guys, it's been a good chance for me to kind of open my ears and listen on multiple fronts," Caruso said.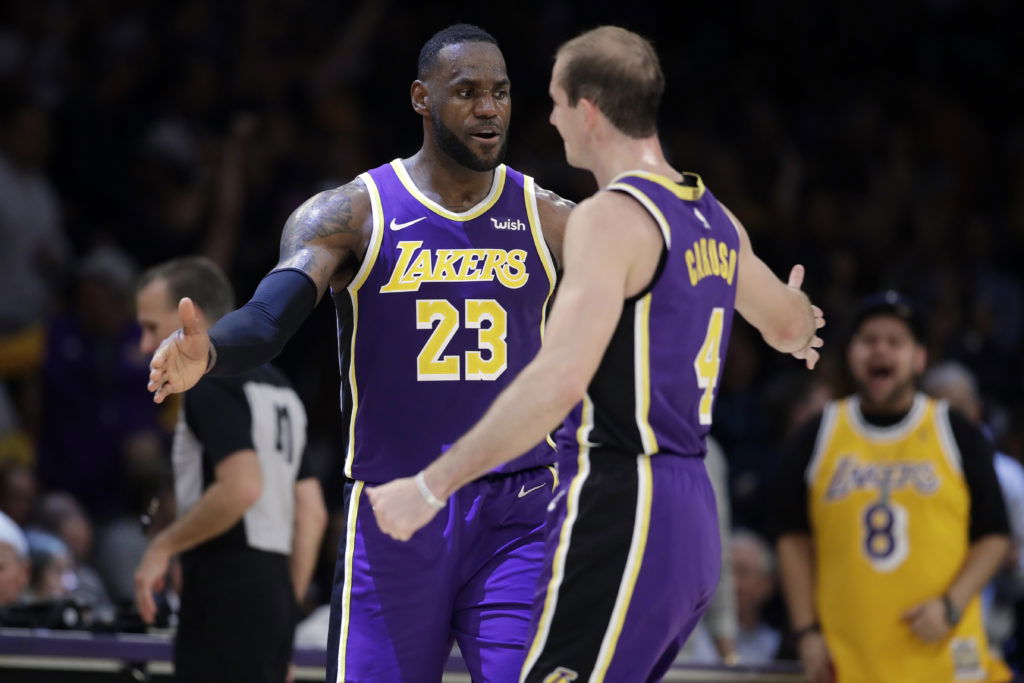 "Racial injustice to dealing with the COVID pandemic and kind of what's coming up in Orlando, so for me it has been a chance to just kind of open my ears and see how these older guys – how they talk and how they react and then try to take information from them."
Caruso says he thrives in situations like playing inside a closed bubble
As the Lakers head into the Orlando bubble, they have a safe lead at the top of their conference table. With the conclusion of eight regular-season fixtures, the team will look to make a mark in the playoffs. 
When the team keeps gaining victories, it would mean that they have to stay inside the NBA bubble for a little longer. There are athletes who are concerned about mental health as well as the loss of physical presence away from their families. 
But, for Caruso, it is definitely a challenge and something he is very much accustomed to. Here is the Texas native's thoughts ahead of playing in Orlando. "It is going to be tough. It is something that obviously nobody could have planned for or prepared for," he began.
"For me, I'm looking forward to it just because I think I thrive in situations like that where you got to get gritty and you kind of have to tough it out. Stuff that is not status quo and it is not normal, so for me I'm looking forward to it."
The 6-foot-5 guard explained why he can perform a decent job when the team heads to Orlando. "It's easy for me. I got the crash course for two years, three years, playing in the G-League. This is still an upgrade from that. So I'm still doing fine."