"I Told Your Wife I Was Coming To Get You": When Kobe Bryant was Interrupted In His Press Conference
Published 04/08/2020, 4:21 AM EDT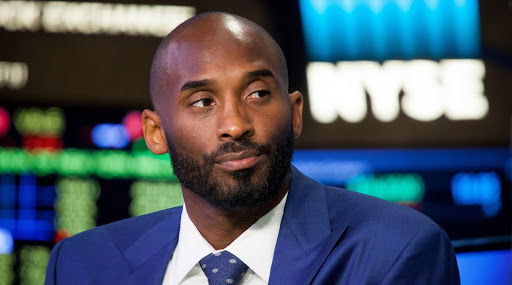 ---
---
In Sport, all the battles happen inside the field. Outside of it, there is just love and respect. As proof of this statement, a resurfaced clip of Dwyane Wade walking in on Kobe Bryant during a press conference has warmed the hearts of fans around the world.
ADVERTISEMENT
Article continues below this ad
The Los Angeles Lakers and Miami Heat faced off on the 31st of March 2016. Fierce rivals Kobe Bryant and Dwyane Wade faced off against each other at the Staples Center. Wade and Bryant had been adversaries on the court for many years now, and this would be the final meeting between the two.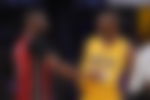 ADVERTISEMENT
Article continues below this ad
Kobe Bryant Interrupted During His Presser
Bryant played for only nine minutes while Wade competed for 39 minutes, scoring 26 points and 10 rebounds. The Lakers won the game 102-100 in overtime, but the0 post-match moment is one to behold for every fan. 
Attending his post-game press conference, Bryant, who is fluent in Spanish, was responding to a reporter. Wade walked in and wanted Kobe to wrap things up fast, exclaiming they had to leave. Wade said: 
"We got some business to talk about. I told your wife I was coming to get you, so I did my job. Let him go, y'all."
Kobe took this opportunity to address the friendly rivalry between them and shared this on the mic:  
ADVERTISEMENT
Article continues below this ad
"I love him. He's a vicious competitor. He's vicious. He's mean. We could have those type of battles, then, afterwards hang out and have a conversation. Then, lace it up and go right back at it. I enjoyed competing against him."
Nevertheless, the moment turned out to be eternal in the hearts of Kobe and Dwyane Wade's fans. Such is the beauty of sport. Players will be rivals when they face off on the court, but when the game, there is no love lost between them and everything becomes a part of the game.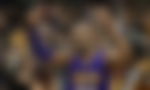 ADVERTISEMENT
Article continues below this ad
Kobe was a true icon and a legend of the game. His in-game mentality made him the very best, and his off-field character earned him a lot of respect and admiration from his opponents. Rest in Peace, legend.