"I Understand Why Criminals Plead Temporary Insanity": Former New York Knicks Coach On The Infamous Brawl Against Miami Heat in 1998
Published 05/30/2020, 10:19 AM EDT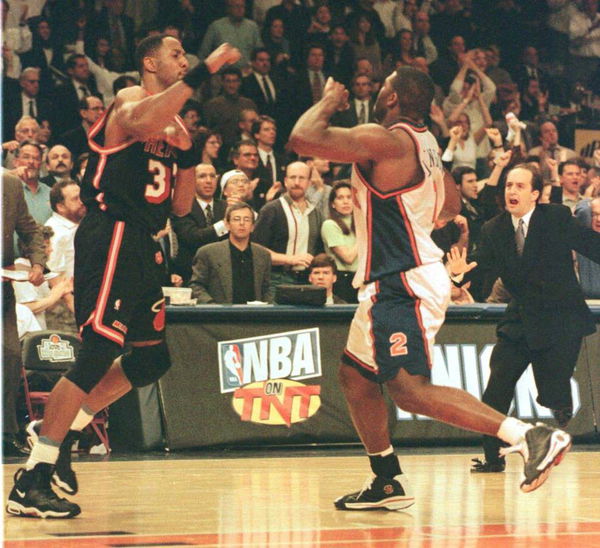 ---
---
The NBA in the 90s was brutal. The players used physical strength to outdo their opponents which often ended up becoming brawls between the teams. The late years of the decade saw an exciting rivalry build up between New York Knicks and Miami Heat. 
ADVERTISEMENT
Article continues below this ad
Between 1997 and 2000, the Knicks and Heat faced off every year of their postseason battle. The team from New York enjoyed vast success in the duel as their opponents from Miami won only once during the four year period. 
Jeff Van Gundy took over as the head coach of the Knicks team after working seven years as an assistant. Van Gundy is a legend when it comes to coaching. He has had success working with various teams. The 58-year-old recently made an appearance on A Minute 'Til 6 podcast, where he reminisced about an infamous brawl that took place at the mecca of basketball, the Madison Square Garden. 
ADVERTISEMENT
Article continues below this ad
"It was the Game 4 of the Playoffs in 98' and we were about to win. When a shot went up, [Larry] Johnson and [Alonzo] Mourning got tangled. I foolishly ran out to the court." What happened next was Van Gundy who tried to end the tussle, ended up grabbing Mourning's leg in an unsuccessful attempt. Van Gundy's slip up became viral and the highlight of the game. "I understand why criminals plead temporary insanity," he said, explaining his surge of adrenaline at that moment.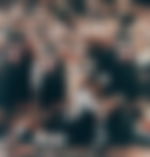 The New York Knicks were a physical force in the 90s
ADVERTISEMENT
Article continues below this ad
Van Gundy gratefully thanked his team player Charles Oakley who picked him up and kept him away from the heat of the moment. He mentioned how he watched the footage after the game and felt like "an absolute fool."
Furthermore, he revealed how the fighting in the 90s was absolutely real and teams had no love for each other. The Knicks in the 90s were unofficially the most physical team in the league. Patrick Ewing, Larry Johnson, and Charles Oakley were not messing around on the court. Then came Xavier McDaniel in 1991 and Van Gundy says the team enjoyed a different kind of victory after that.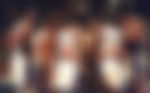 ADVERTISEMENT
Article continues below this ad
"When we had Xavier McDaniel for the 1991-92 season, him, Oakley and [Anthony] Mason, we didn't win every game, but we won every fight, I'll tell you that." The extent of the brutality used by the Knicks was evident in their game. 'The Last Dance' showcased some of the memorable face-offs between the two Eastern Conference teams. 
The Knicks had a talented roster in the 90s before and after Van Gundy became the head coach. Patrick Ewing was a beast and will probably go down as one of the greatest players alongside Charles Barkley and a few others to have never won the Larry O'Brien trophy.