"I Want a Significant Role": Meyers Leonard Warns Miami Heat About Interest From Other NBA Teams
Published 10/31/2020, 4:30 PM EDT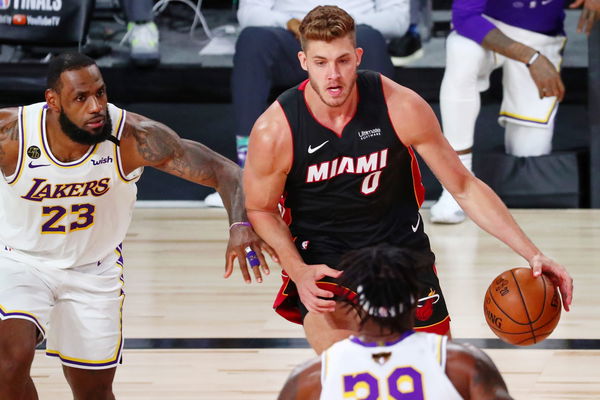 ---
---
With the offseason making its way into the NBA, there is one player who is facing several unanswered questions regarding his future with Miami Heat. As the league targets season resumption by December 22, Meyers Leonard is set to become an unrestricted free agent. During the regular season, Meyers was a big help in providing depth to the roster after Bam Adebayo. Not only that, but he was also efficient on the defensive end. With that in mind, where does it leave Meyers?
ADVERTISEMENT
Article continues below this ad
The Miami Heat were one of the most dangerous teams in the playoffs. Their unchallenged run and each players' contribution led them to the NBA Finals. Even though Jimmy Butler's leadership had a lot to do with their success, the supporting cast was equally responsible.
Meyers hasn't ruled out the possibility of returning to the Lakers but he has some expectations from them. Other than that, he also has other options if the Heat doesn't come through.
ADVERTISEMENT
Article continues below this ad
Did the Miami Heat center subtly threaten to leave?
On a telephonic interview with Miami Herald, Leonard elaborated on his expectations from Heat if he stays. "I personally will just say that what I'm looking for and I'm hopeful for is a significant role, say 20 to 25 minutes per game whether that's starting or coming off the bench, and I just want to win," said Meyers.
ADVERTISEMENT
Article continues below this ad
"Everyone, I guess, you would say has to think about the financial component of a contract and everything like that. But the truth of it is, I want to win and I just want to have a significant role."
What are his options?
Watch This Story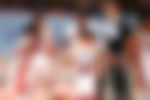 What does the market look like for Leonard? Well, according to him, he is in demand and has proven himself to get to that level. "I know that there are other teams interested," Leonard said. "Obviously, one of them is Miami, I believe. And there are other teams who are interested that are contenders, and that's what's exciting me is that I guess I've shown the league that I'm capable."
ADVERTISEMENT
Article continues below this ad
Leonard was not a part of the rotation much during the playoffs. However, he was very vocal even when he was benched. He is thrilled to be a part of the team, but if they don't fulfill his needs, will Leonard still stay?