"I Was At War": Allen Iverson Recalls His Iconic Crossover Against Michael Jordan as a Rookie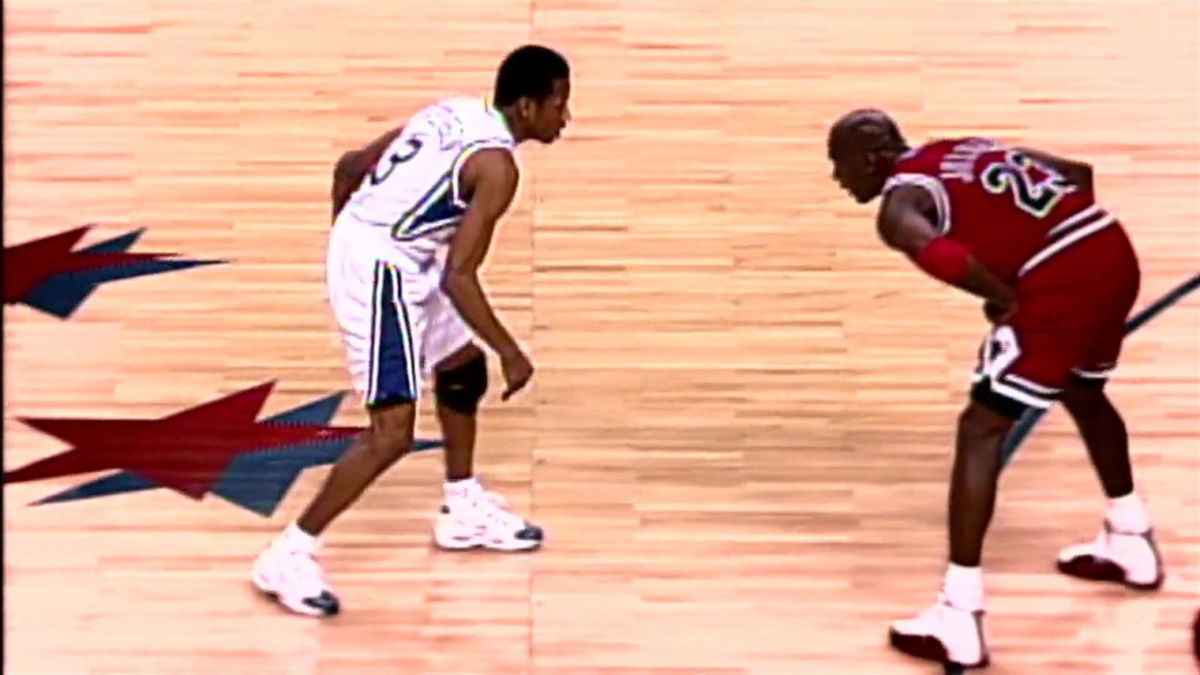 The crossover move has been perfected by several athletes in the NBA. But no one can do it quite spectacularly as Allen Iverson. 'The Answer' has dazzled the league with his signature move, and one of the most memorable moments came when a rookie Allen Iverson crossed over Michael Jordan! 
Iverson entered the league in 1996 and wasted no time in cementing his talent in the league. The Georgetown alum had plenty of skills in his bag, but the most deadly of them all was the crossover. He could really hurt you with his incredible handles.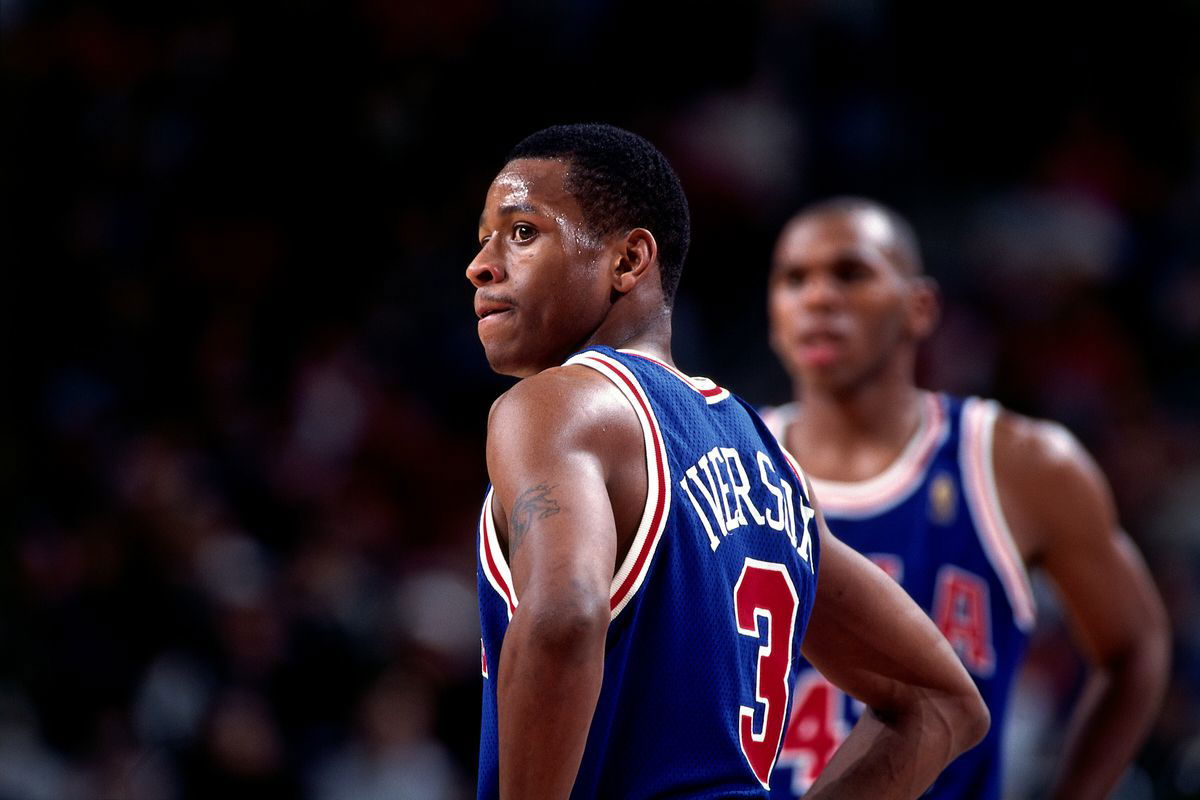 In one such instance that still remains fresh in basketball folklore, AI scored on Jordan in the most stunning way possible. As a rookie, Iverson had already begun racking up 40-point games, like it was nobody's business. On March 12, 1997, the Philadelphia 76ers were assured they had drafted a star. 
The Sixers took on the Bulls and it was a 21-year-old Iverson up against arguably one of the greatest teams in the NBA. Iverson scored 37.0 points in the team's loss, but his crossover 2-pt jumper against Jordan became a sensational clip overnight. 
Allen Iverson reflects on committing the famous crossover against Michael Jordan
Allen Iverson idolized Michael Jordan growing up. When Philly drafted him #1 in 1996, they were treated to mesmerizing performances from AI which undoubtedly made him the standout candidate for Rookie of the Year.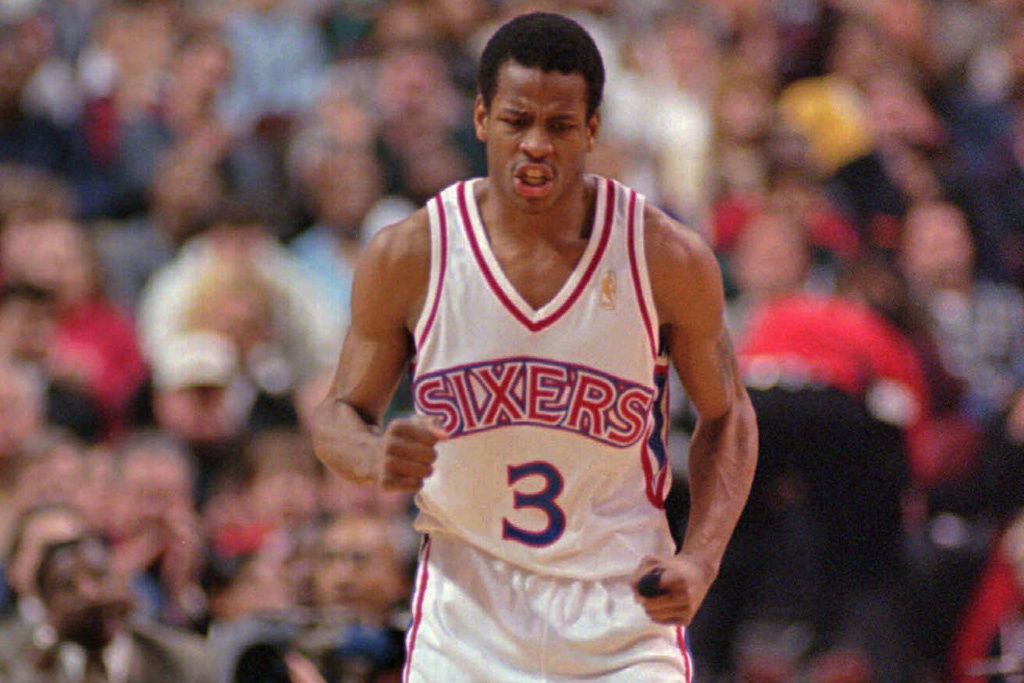 In a recent chat with Revolt TV, Iverson reminisced how the iconic move hit him and if he realized what he'd just done in front of tons of fans. "Dawg, I didn't know nothing until ESPN and until everybody else made a big deal about it. I was just playing. I was at war," Iverson said. 
However, AI did know the gravity of the moment, and cherishes it to date. "I was playing against the greatest player to ever play the game and I always told my homeboys like, If I ever play against them, no disrespect but, I was going to try my move on the best to ever play the game," he continued. 
Allen Iverson put forth how Michael Jordan inspired him and fueled the fire inside his mind to dominate. "I learned so much from him because I wanted to be like him so much. But I always looked at myself as the mo**er***king six-foot Shaquille O'Neal," he said. 
Is there any other athlete who can impress fans with their crossover as much as Iverson did? If yes, let us know in the comments!