Shaquille O'Neal Reveals His First Reactions and How He Coped Up With the Death of Kobe Bryant
Published 04/23/2020, 8:58 AM EDT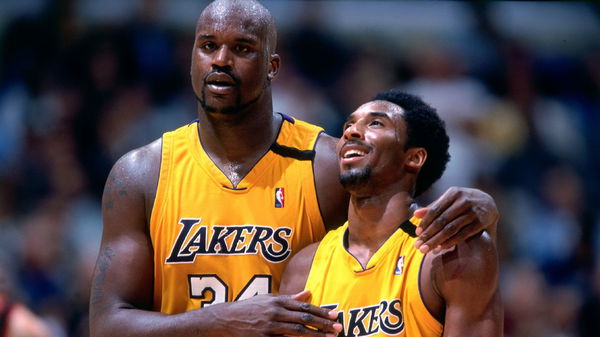 ---
---
Kobe Bryant passed away in a tragic helicopter crash on January 26, 2020. He was accompanied by his little daughter Gianna Bryant and seven others including the pilot. His death triggered shock waves around the world and people were in disbelief.
ADVERTISEMENT
Article continues below this ad
Bryant, who played with the Los Angeles Lakers for 20 years, had retired in 2016. For someone who had given it his all during his playing time, he was happily enjoying his post-retirement period with his family. Bryant and the others were on their way to the 'Mamba Sports Academy' to watch a game which included Gianna Bryant in the roster.
Tragedy struck when the pilot lost control of the helicopter due to heavy fog while flying around the Calabasas mountains, northwest of Los Angeles. The world is still in shock over the death of Kobe Bryant. His family, close friends and former teammates are the ones who will be deeply affected. 
ADVERTISEMENT
Article continues below this ad
"This has been my toughest year" – Shaquille O'Neal on the passing of Kobe Bryant and his sister
Shaquille O'Neal joined Conan O'Brien on a video chat for a fundraiser. Conan interacted with Shaq on various topics as the COVID-19 situation has put everything to a halt. 
When Conan mentioned Kobe's death to O'Neal, his voice immediately lowered in which we can sense his profound sadness. "This is my toughest year. I don't complain about anything. But, I lost my baby sister, I lost my good friend," he expressed.
Shaq informed how he could not believe it when he first heard the news of Bryant's passing. "I just watched every playoff game we ever played. I just sat in my room, I told people I don't want to talk to anybody. I'm just looking at him like it can't be true, because he's right there on the screen and I'm watching him."
ADVERTISEMENT
Article continues below this ad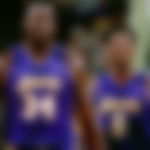 His bond with Kobe Bryant turned to be very special after the pair got past their beef in the early 2000s. They grew out of it and complimented each other very well. Kobe's sudden death left a huge void in the big man's heart.
He also mentioned how he didn't watch the 2020 Hall of Fame ceremony where Kobe Bryant was inducted. O'Neal stated it wouldn't be the same if he was not there. "I'd just wish he was there and I wish I could take my sister to the ceremony to watch him be inducted."
ADVERTISEMENT
Article continues below this ad
Shaquille O'Neal's sister Ayesha Harrison-Jexpassed away in October 2019 after a hard-fought battle with cancer for three years. She was 40 years old at the time of her passing.