"If My Brothers Don't Eat, I Don't Eat"- Giannis Antetokounmpo Recounts Growing Up With Not Enough Food To Eat
Published 11/18/2020, 11:45 AM EST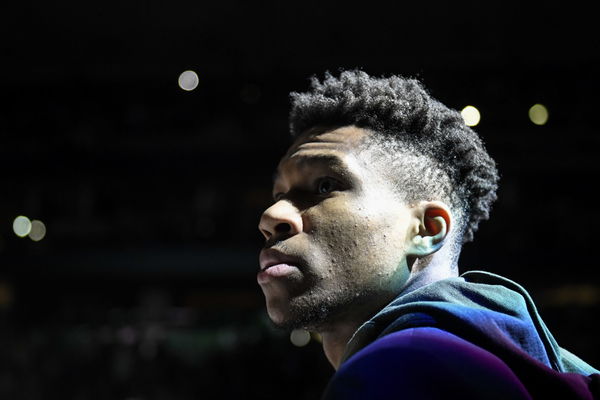 ---
---
Giannis Antetokounmpo is going to sign one of the biggest contracts in NBA history next season. The two-time MVP will be eligible for a supermax extension worth $247,254,000 million over 5 years. That kind of money isn't just life-changing, it is generation changing.
ADVERTISEMENT
Article continues below this ad
Here are the numbers for the *projected* Super Max for Giannis Antetokounmpo, which he'd become eligible for in the summer of 2020. https://t.co/k6G3zWxuS3

— Eric Nehm (@eric_nehm) July 17, 2018
ADVERTISEMENT
Article continues below this ad
However, none of this was guaranteed for Giannis Antetokounmpo. He came from poverty in his home country of Greece and rose through the ranks to become one of the best in the world. He spoke to Adrian Wojnarowski about the hard upbringing he had.
"Sometimes I would go to school, no breakfast. Sometimes, not every time. I would come back, sometimes no food. Now I have to go to practice. I would come back from practice at 11 PM and that is when I would have my first meal of the day.
"But we definitely did not eat right… My agent helped me with my food, told me exactly what to eat. But the thing that he didn't know was, I don't eat if my brothers don't. I never told him that. I wasn't eating the food, I was eating one-fourth of the food. There's no way, my dad taught me this. To this day, if my brothers don't eat, I don't eat. That is how I was raised."
ADVERTISEMENT
Article continues below this ad
Giannis Antetokounmpo and what's next for him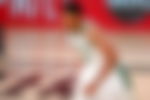 Giannis just got two fantastic players around him in Bogdan Bogdanovic and Jrue Holiday. While those trades came at a cost, it may be worth it to keep Giannis in the Milwaukee Bucks uniform. However, there is always a chance that he still leaves come 2021 when he is a free agent. But the Bucks look extremely dangerous for the next season.
ADVERTISEMENT
Article continues below this ad
Giannis could have the worst season of his career and still get the super-max, his talent is evident. Giannis has been bullying the NBA for the last few seasons and everyone has seen it.
In our opinion, Giannis should not rush to sign an extension and see if this team actually works. It is a marked improvement over the team we saw last season. However, will it be enough to get Giannis over the playoff hump? That remains to be seen.