"I'm Here To Watch Kobe and Shaq": When A Young LeBron James Attended A Lakers Game To Watch His Heroes
Published 05/14/2020, 9:30 AM EDT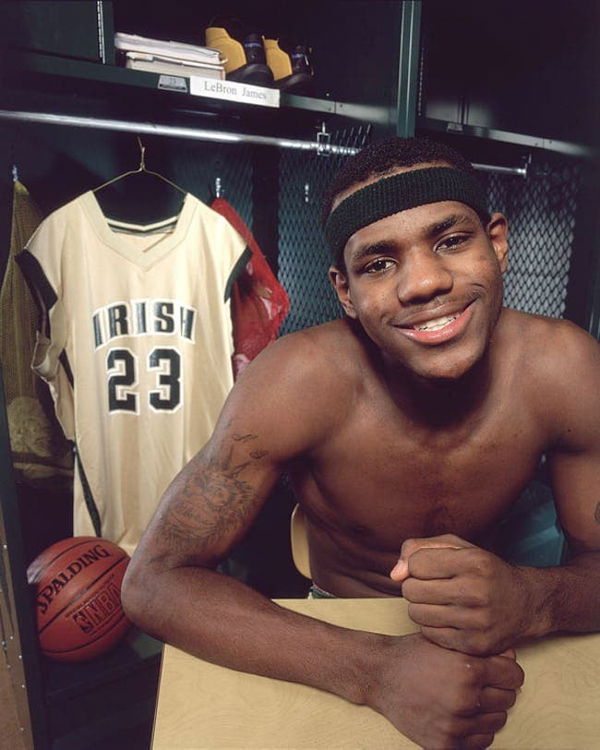 ---
---
LeBron James was drafted as the first overall pick in 2003. The Cleveland Cavaliers selected the number one prospect and held on to him tight. LeBron is one among the few players to forego college and join the NBA right after high-school. When you're the number one prospect in the upcoming draft, the media is bound to surround you wherever you go. 
ADVERTISEMENT
Article continues below this ad
LeBron James faced a similar situation when he tried to attend an NBA game in his high-school days. The kid from Akron had already established himself as one of the best in the country and wanted to have a piece of NBA action before he could enter the league.
When high-school prospect LeBron James came to watch the Lakers play
ADVERTISEMENT
Article continues below this ad
The Los Angeles Lakers recently posted an old footage of a young LeBron attending a game. Donning a Reebok cap and a gray jacket, LeBron sure made his presence felt at the arena. The young talent had come down to watch the Lakers take on the San Antonio Spurs. As the Lakers stood focused in their battle against their opponents, a reporter interrupted LeBron James for a quick chat.
Late NBA reporter Craig Sager pulled Bron from the stands and elevated his special status by interviewing the 17-year-old. Sager asked him the reason behind his appearance for this particular game. "I'm here to watch Kobe and Shaq," replied Bron with a beaming smile on his face. "You know, Shaq came to my game two years ago and I'm here to watch them try and get a victory."
Sager couldn't resist asking the future MVP about his idols. By this time, people were already claiming that they finally found the next MJ in a young LeBron. So the reporter asked, "They always talk about the next Michael Jordan, but who is your game patterned after?" 
ADVERTISEMENT
Article continues below this ad
Though LeBron knew this was coming, he gave an answer that nobody could have predicted. "You know I never pattern my game at anybody, but I can see flashes of Magic and Penny Hardaway, my favorite player."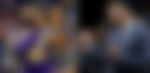 Sure, Penny Hardaway was a great player. But, when the journalist mentions Michael Jordan in the question, you got to attribute some form of praise towards the GOAT. Nonetheless, LeBron was true to his heart and spit out the answer without any hesitation. 
ADVERTISEMENT
Article continues below this ad
A kid who was only 19-years-old at the time would have had no idea that he would be suiting up in the famed purple and gold uniform in the future. Maybe he did. He's the King. He calls his shots and his highlight reel can tell you more about it.