"I'm Warning You Right Now, You Better Quit": What Made Michael Jordan Issue A Warning to Larry Bird and Magic Johnson?
Published 05/06/2020, 7:14 PM EDT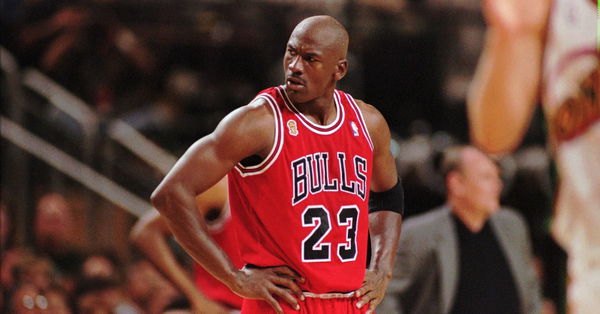 ---
---
The 1992 Dream Team is probably the greatest basketball team ever assembled. It had the likes of Magic Johnson, Larry Bird, and Michael Jordan playing as teammates in search of Olympic gold. But little do the fans know about the consequences that came along with the pairing of these mighty players.
ADVERTISEMENT
Article continues below this ad
Ahmad Rashad, who followed the Dream Team as a journalist, revealed inside information about an argument that took place between the squad. He posted the news on his Twitter handle recently. The players got into a heated dispute over their respective teams in the league, which further evolved into an individual battle.
When Larry Bird asked Charles Barkley and Patrick Ewing to shut up
ADVERTISEMENT
Article continues below this ad
Larry Bird is a legend. His play makes you stop whatever you're doing and watch him. Thus, when he asks you to shut up, you ultimately have to shut your mouth up. Charles Barkley and Patrick Ewing were on the receiving end of Larry Bird's harsh words during a moment in their hotel room. 
"So we are sitting in a room in a hotel in Barcelona: Patrick Ewing, Charles Barkley, Larry Bird, Michael Jordan, Magic Johnson. And there is a conversation going on about who had the best team. Now Larry Bird makes Patrick Ewing and Charles Barkley stop talking totally, because they never won a championship. So the conversation is between Boston, the Lakers, and Chicago."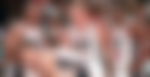 Now you can't deem Larry Bird as rude, based on his judgment to shut down Barkley and Ewing. He had the authority to ask them to do so. Larry and Magic dominated the NBA in the 80s, and their presence intrigued many. It's tough to imagine the state of Charles and Patrick Ewing, though. They must have felt like a kid who just got silenced by their father. 
Nevertheless, the heated debate didn't end here. While the battle was being dragged into a city fight, 'His Airness' wanted to make it an individual one, and so he did.
How Michael Jordan issued a warning to Magic and Larry Bird 
When the topic turned into the discussion of the best player in the team, it was Magic and Michael Jordan going at it. Being the extremely competitive guys that they were, their heated debate went on and on. It seemed like there was no end. 
ADVERTISEMENT
Article continues below this ad
Rashad detailed on how it finally ended with a warning issued by Jordan to both Magic and Larry. "I was sitting up there with Larry Bird and we were just watching. Then finally, Michael gets very upset and says, 'Listen, all I'm telling you — I'm telling you Larry, I'm telling you Magic — if you don't quit, every time I see you next year I am busting your ass. When I come to your arena, I'm busting your ass. I'm warning you right now, you better quit.'"
Watch This Story
ADVERTISEMENT
Article continues below this ad
He actually warned these two guys that he would kick their ass. Though it was all fun and games, MJ truly meant what he said about him being the best player on the team. He knew it and he wanted them to acknowledge it. 
"After time went by, Larry Bird just looks over at Magic and he says, 'Magic, you and I were then, and Michael Jordan is now.' And that's how that went," Rashad ended. Air Jordan knew by then, it was his time to rule the NBA. The torch had been passed on, and it was the time of the Jumpman to conquer the league. The rest is history.