"It F**Ked Me Up": Paul George Reveals His Initial Reaction While Being Traded To the Thunder
Published 06/27/2020, 10:48 AM EDT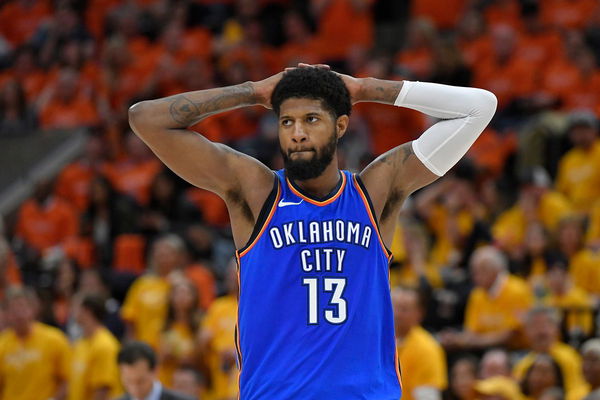 ---
---
Paul George was arguably the best player out of the 2010 NBA Draft. But despite that, he fell all the way to number 10, where was picked up by the Indiana Pacers. After a slow start, George took off, making the All-Star team in his third year. But after seven seasons in Indiana, he wanted out. In an interview with Kevin Hart, George reveals he was surprised at first when his agent told him he was going to be traded to the Thunder.
ADVERTISEMENT
Article continues below this ad
When Hart asked him if OKC was his first choice, George said, "OKC came out of the blue. My agent called me 'I think you're going to Oklahoma,' It f**ked me up. I've been in Indy for seven years, and it's low-key and quiet and I didn't think it'd get any more quieter than there."
ADVERTISEMENT
Article continues below this ad
Paul George: From young talent at Pacers to star with Thunder
Although that was his first reaction, he says the opportunity to play with Russell Westbrook was too good to pass up on. "I was happy about the opportunity to play with Russ, immediately it was let's go, I'm hyped about this." 
At the Pacers, George was among the younger players and had Danny Granger and David West to guide him. Then as they grew older, George stepped up and took over the reins at Indiana. At the Thunder, he arrived as a star to play alongside Westbrook.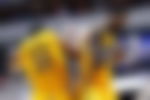 ADVERTISEMENT
Article continues below this ad
Recently George revealed why he wanted out of Indiana. He said that the "best forward" at that time, wanted to join them but the Pacers didn't bother. This lack of ambition by the organization was the reason why he wanted to leave. So not wanting to lose him for free, the Pacers sent him to Oklahoma in return for two young talents in Victor Oladipo and Domantas Sabonis.
Despite just spending two years in Oklahoma, he built an iconic partnership with Russell Westbrook. The first season with him, Westbrook was the leading the team. Next season, George decided to take over and had an MVP caliber season, finishing third in the voting for the award. Sadly he had no luck in the playoffs again. OKC lost in the first round in the two seasons he spent there.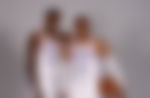 ADVERTISEMENT
Article continues below this ad
After deciding that this partnership wasn't working out, he asked for a trade. So in arguably the biggest move of the 2019 Free Agency, George arrived in Los Angeles as he partnered up with Kawhi Leonard, who had just come off winning the title in Toronto. At the Clippers, he finally has a chance to win a ring, which has eluded him so far.