NBA Insiders Share Interesting Stories of Former All-Star Cliff Robinson
Published 08/29/2020, 12:59 PM EDT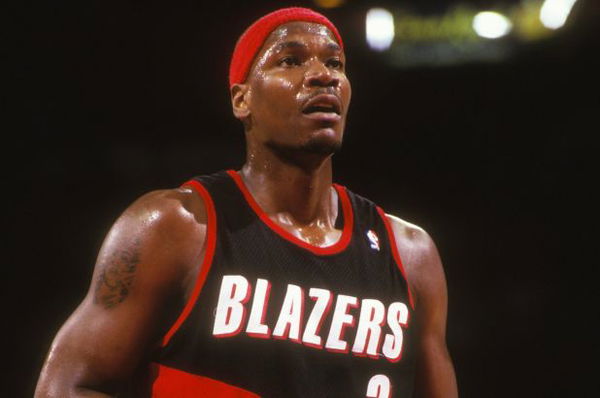 ---
---
Cliff Robinson was the classic NBA journeyman. While he never broke through at the top, he made a formidable career in the middle. He was in the league for 18 long seasons, a feat few NBA players can achieve. He maintained this longevity with astute defensive play and a good attitude (and cannabis).
ADVERTISEMENT
Article continues below this ad
The news of Robinson's death broke the same day as that of Chadwick Boseman. Boseman was a noted actor, with his role as 'Black Panther' in 2018 helping him to mainstream fame. Robinson was a noted advocate of marijuana usage amongst NBA players, promoting it as an alternative to pharmaceutical drugs. He transitioned from his playing career by becoming a marijuana entrepreneur.
Tributes have come for Robinson from across the NBA world. However, the sadness of the tragedy is felt by everyone.
ADVERTISEMENT
Article continues below this ad
Clifford Robinson was the first NBA player that I watched master the art of stealing plates out of the media room during pregame.

One time I watched him grab three plates to go & I looked at him & said: "What are you doing?" He looked at me, laughed & said: "I gotta go!" pic.twitter.com/w8foPJBRra

— 👑📍Brandon 'Scoop B' Robinson, M.A. (@ScoopB) August 29, 2020
Cliff Robinson and his legacy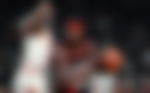 Robinson may not rank amongst the greats, but he had an impact on basketball history. He is a two-time All-NBA Second Team Defender and was one of the first examples of a sweet-shooting big man. In his 18 seasons, Robinson saw the playoffs 17 times. While whenever won a ring, he had over 140 appearances in the post-season.
Robinson entered the league playing for the Portland Trailblazers. He was 36th pick in the 1989 Draft, going in the second round. He played in two NBA Finals for Portland, losing in both. 'Uncle Cliffy' would then make his way to the Phoenix Suns, having a 50-point game for the team. He would spend two years apiece in Detroit, Golden State, and Brooklyn before calling it a career in 2007.
Robinson will forever be cherished by basketball fans for his prominence through the 90s and 2000s.
In the '90s, when tattoos were novel, I asked Clifford about one of his.
Me: "Whose face is that on your arm?"
Him: "Mine."
Me: "Why would you have your face tattooed on your arm?"
Him: "Who else's face am I supposed to have?"
Gone too soon. Fine player, interview & man. R.I.P. https://t.co/aJE7jZ0sfZ

— Steve Aschburner (@AschNBA) August 29, 2020
https://platform.twitter.com/widgets.js
Rest in Peace to my NBA Brother Cliff Robinson. 🕊🙏🏾

— Kendrick Perkins (@KendrickPerkins) August 29, 2020
https://platform.twitter.com/widgets.js
ADVERTISEMENT
Article continues below this ad
RIP to the OG Cliff Robinson. 🙏🏿

— 🏁 Jamal Crawford (@JCrossover) August 29, 2020
https://platform.twitter.com/widgets.js
People forget just how important Cliff Robinson was to those early @DetroitPistons teams in '01 and '02. Durable as hell, reliable scorer, good teammate.

Helped create the foundation for the '04 championship team.

R.I.P. Uncle Cliff pic.twitter.com/I45kAhReMs

— Isaac (@WorldofIsaac) August 29, 2020
ADVERTISEMENT
Article continues below this ad
https://platform.twitter.com/widgets.js