Is LeBron James' Age a Big Factor for His NBA MVP Consideration?
Published 07/22/2020, 9:01 AM EDT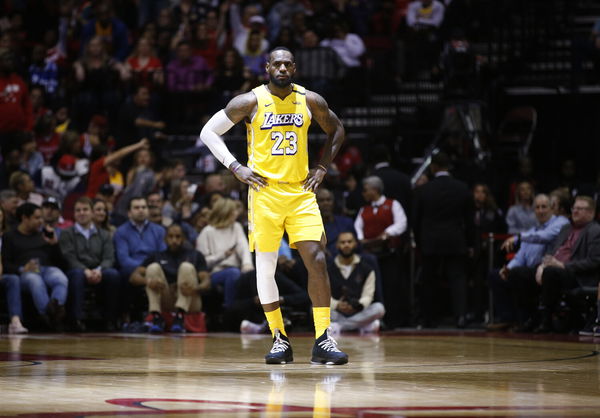 ---
---
The league recently announced that the eight remaining regular-season games will not be counted towards determining the winners of the 2020 NBA awards. Hence it means that these games won't play any part in altering the chances of a player winning the MVP award. Who is it going to be? LeBron James or Giannis Antetokounmpo? 
ADVERTISEMENT
Article continues below this ad
The fact that LeBron James is 35-years-old and is still the top contender for the MVP award is just mind-boggling. The oldest player to have been crowned the MVP is none other than 'His Airness,' Michael Jordan.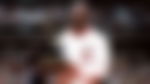 ADVERTISEMENT
Article continues below this ad
MJ won his fifth and final MVP honor in 1998, his last season with the Chicago Bulls. He deserved every bit of the perfect ending that he got, winning both MVP awards and the championship in his farewell season with the Bulls. 
King James too can match MJ's record if he can succeed in winning this year's award. The Lakers superstar looks like he has no idea of slowing down with his game. But with several other talented players in the league, is age a determining factor in LeBron's hunt for glory? 
LeBron James can do incredible things at 35!
The main contenders for this year's race are Giannis and LeBron. The latter is going strong at 35, while the former is peaking in his career at 25. There is a huge age gap between the two stars and Giannis is leading the head-to-head in the total rebounds and points average.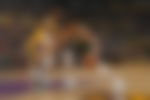 ADVERTISEMENT
Article continues below this ad
LeBron averaged 25.7 points per game prior to the season's suspension and Giannis ranked slightly higher at 29.6. Moreover, what LeBron is doing his age, playing as if he is peaking in his prime is absolutely amazing to watch. His valiant leadership has had a huge impact on the Lakers as they've established themselves as the favorites this season. 
There is a major factor in LeBron's journey towards his fifth MVP award, which will tie him up with MJ. He is 35 and not many players have been able to win it upon crossing a certain age. While LeBron is an athlete like no other, the odds are heavily stacked up against him and we would love to see him break all of them to clinch the award. 
LeBron hasn't won the award since 2013, and he would love to get his hands on it once more in his glorious career. There have only been a few players like Michael Jordan, Kareem Abdul-Jabbar, Karl Malone, Hakeem Olajuwon, Steve Nash, and Julius Erving who have won the award when playing past their 30s. 
ADVERTISEMENT
Article continues below this ad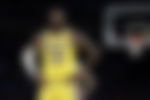 Now LeBron James can very much fit in the top of this list. But he last won the MVP honors when he was 28-years-old. That pretty much tells you the age in which the players see a peak in their prime. But King James is looking like he's resurrecting his younger self to propel the Lakers towards a record-matching 17th championship.