The immense beauty of sport is that athletes across different fields and competitions respect one another. There is only massive support between professionals belonging to different sports when they meet each other. If there are two great athletes from different sports who emerge from the same country, their relationship is sure to be special, just like what Lakers legend Pau Gasol and Rafael Nadal have been sharing over the years. 
The two sporting icons who hail from Spain, have been friends for many years now. Nadal is a legend in his sport, while Gasol enjoys a similar status when people look back at his basketball career. The two-time NBA champion had the best moments in his career during his stint with the Los Angeles Lakers. 
On the other hand, Rafa is no stranger to winning titles. He is the second-most decorated men's tennis player when it comes to Grand Slam achievements. With 19 major titles in his spectacular career, Nadal has bolstered his way into the tennis history books. The twelve-time French Open champion is celebrating his 34th birthday today, and his NBA friend Pau Gasol had some nice words to say about the tennis icon.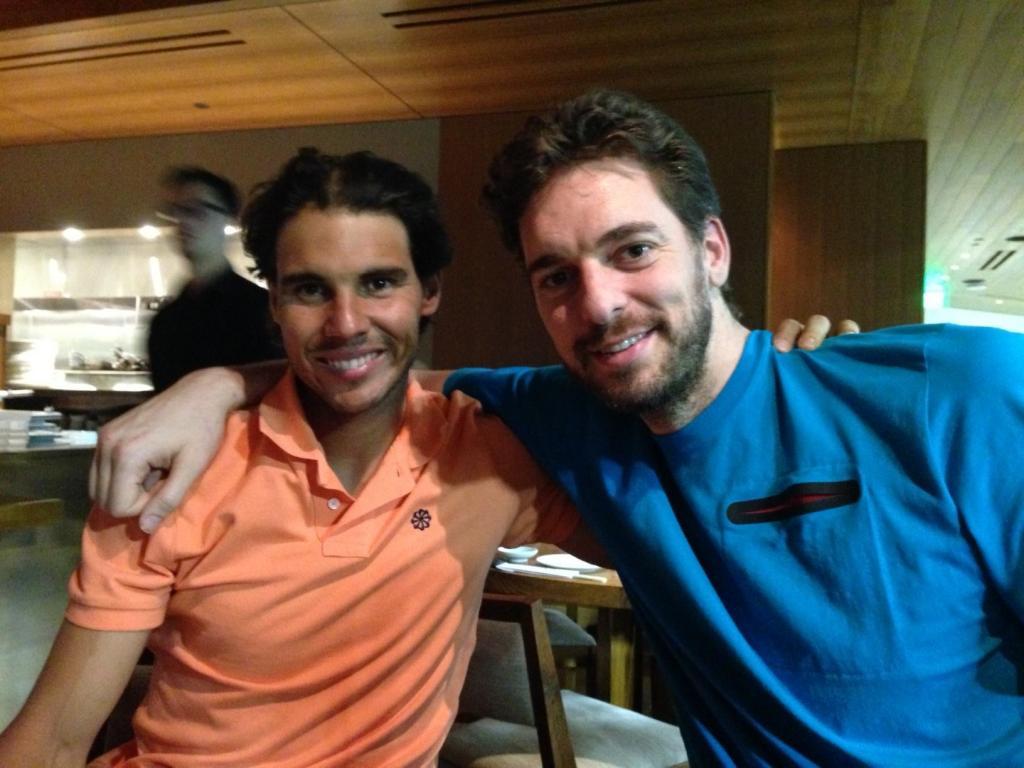 Former Lakers star Pau Gasol posts a celebratory message to his sporting friend Rafael Nadal
39-year-old Gasol who retired from the NBA in 2019, is keeping himself busy these days by indulging in Twitter.  Today, Gasol posted a tweet congratulating Rafa for becoming a year older in his life. Gasol mentioned that he would never ever become tired of mentioning Rafa's age, something which excites him. The Spanish tweet posted by Gasol roughly translates to this:
"It is fortunate that the path of sport has given me your friendship. I hope that together we can continue working to face new challenges and achieve our goals." Gasol expressed his healthy feelings about the pair's friendship and hopes their relationship blooms even further, allowing them to achieve more success as friends or as business partners. 
34 años Rafa… ¡Quién los pillara amigo! 😜😎 No me cansaré de decirlo: es una suerte que el camino del deporte me haya regalado tu amistad.

Espero que juntos podamos seguir trabajando para afrontar nuevos retos y lograr nuestras metas.

¡Felicidades, @RafaelNadal! 🎂 pic.twitter.com/MhnGcirAFT

— Pau Gasol (@paugasol) June 3, 2020
As the world still continues to battle against the coronavirus, athletes like Gasol and Nadal are making large contributions. The two athletes engaged together in March by launching a COVID-19 fundraiser drive to give back to their country. It is the right time for athletes to step up and give back to the society. Together, we can overcome this dreadful hurdle that looms large against the human race.