'It was a Coward Move by Paul George': Former NBA Player Slams Clippers Star for Words Against Doc Rivers
Published 12/04/2020, 7:44 AM EST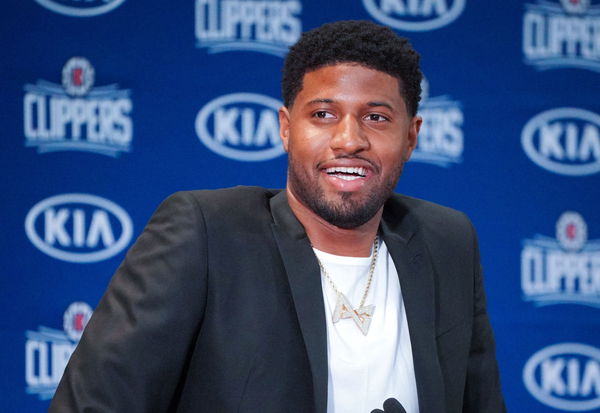 ---
---
The Los Angeles Clippers had a disappointing 2019-20 season. They fizzled out against the Denver Nuggets with both of their stars, Kawhi Leonard and Paul George, failing to impress.
ADVERTISEMENT
Article continues below this ad
George was one of the most inconsistent players for the Clippers. In his recent appearance at All The Smoke podcast, PG accused former coach Doc Rivers of using him as a spot up shooter like JJ Reddick or Ray Allen.
Former NBA champion Kendrick Perkins hit back at the 6-time All-star for this 'coward move' on ESPN's The Jump. Perkins said, "It was a coward move by Paul George by blaming Doc Rivers for his lack of productivity and not being accountable for him not showing up on the basketball court. Because anybody who watched the Clippers play this season and in the bubble know that Paul George wasn't just coming off of pin downs, that he had the ball in his hands, he was able to run pick & rolls; he was able to get post-ups."
ADVERTISEMENT
Article continues below this ad
Perkins added, "Do you know this past season when Paul George had the ball in his hands it was the most ever that he ran pick and rolls with the ball in his hands in his career and by the way, he told another lie. I'm pretty sure about this."
Perkins criticized George's 3-point shooting and said, "Doc Rivers did not treat Paul George like he was Ray Allen. Ray Allen is not coming off of pin downs and missing wide-open three-pointers… It was a cowardly move in my opinion and he should have held himself accountable and not throw Doc under the bus for him not performing the way he should have performed."
Can Paul George and the Clippers step up this season?
After their exit from the Western Conference, many Clippers players said that the team lacked 'chemistry'. With both of their stars missing multiple matches, the team didn't have cohesion.
Paul George had already missed multiple games during the start of the season. Kawhi, owing to his 'load management', missed 15 games in the entire season.
Despite having a deep roster, they lacked chemistry and hence suffered. This season Kawhi and George have a point to prove. They will be eager to prove their doubters wrong.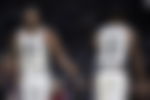 ADVERTISEMENT
Article continues below this ad
Despite losing their Montrezl Harrell this off-season, the Clippers have added Serge Ibaka as their new center. He is a slight upgrade on Harrell and can provide them with a threat from the perimeter.
Their pre-season campaign starts against their cross-town rivals, the Los Angeles Lakers. The Clippers will later face Utah Jazz. These games will be crucial for them to know how to use their new additions.
The Clippers are no longer the favorites, but with two stars of Leonard and George's capability, they are still a top team in the West.
ADVERTISEMENT
Article continues below this ad