"It Was a Memory That's Priceless": Seth Curry Picks His Favorite Memory Playing With Stephen Curry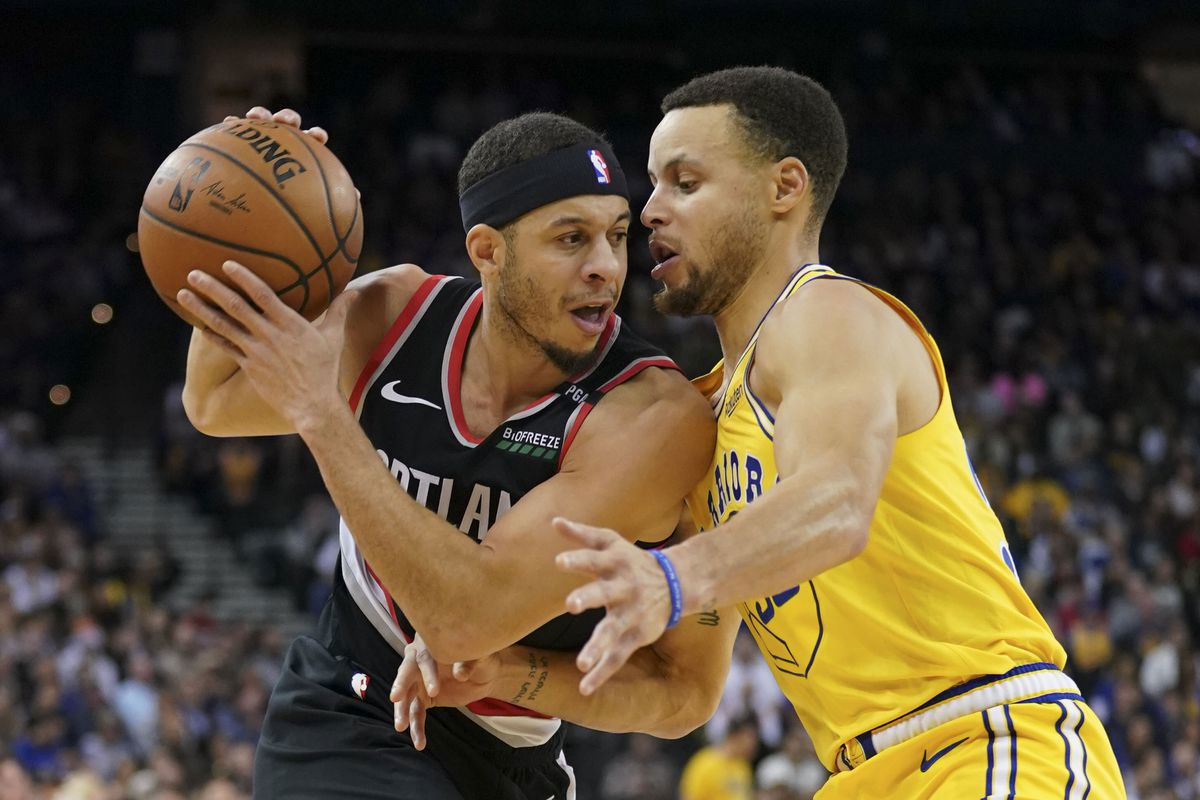 Seth Curry picked a recent meeting when asked about his favorite memory playing against his brother Stephen Curry. Also, unsurprisingly, it was a Conference semi-final.
Last May, Golden State Warriors and Portland Trail Blazers faced off for the Western Conference title. The Curry brothers were up against each other in the contest where the Warriors eventually prevailed.
"It was a special moment not only for us, but our family to be able to watch us play at the highest level in the playoffs, and compete for an opportunity to go to the Finals," Seth said during a Q&A through the NBA's official Twitter account. "It was something we'll never forget and more importantly it was something our family could be proud of.
"It was a little weird competing against him and having to guard him, but it's our job and we went out there and competed the best we could. It's funny because I'm usually rooting for him to play well and usually rooting for the Warriors to win.

"It was a memory that's priceless and hopefully we can meet again at that stage."
Q: #NBATogether Favourite moment playing against steph? Much love bruh i be greening you in 2K
– @banned_so

A: 🔊 @sdotcurry pic.twitter.com/uOqCYzHenx

— NBA (@NBA) April 13, 2020
Seth Curry and Stephen Curry
Seth, the younger of the Curry brothers, is currently playing for Dallas Mavericks. He had started his career in 2013, playing in the G league initially after going undrafted in the 2013 NBA Draft. Since then, he has played for teams like Cleveland Cavaliers, Phoenix Suns, and Sacramento Kings.
His brother Stephen, on the other hand, has had a more illustrious career. He came into the NBA in 2009 when the Warriors drafted him with the seventh overall pick. Since then, he has won three NBA titles with the team. He has won consecutive MVP awards and six All-Star selections.
Get notified about breaking news and watch highlights on the go; join the Arena on NBA Hoops