"It Was Extremely Tough": Lakers Star J. R. Smith Opens Up About Struggles with Depression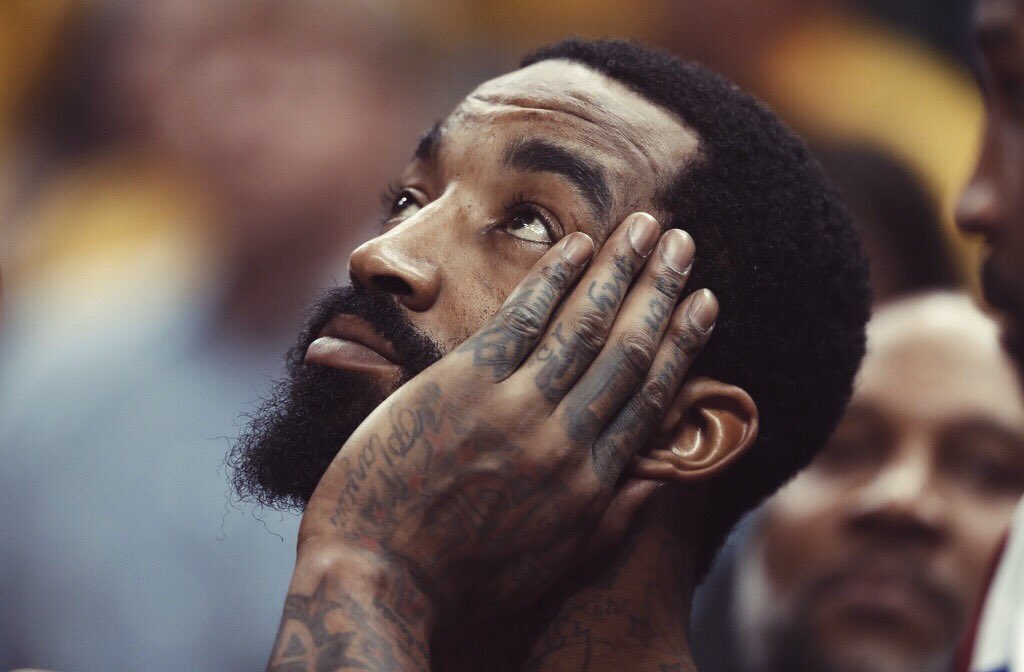 When the Los Angeles Lakers were informed that Avery Bradley would not participate in the Orlando bubble, they knew a replacement had to be made. Bradley held a prominent position in the roster and the Lakers took a huge blow. Fortunately, the management signed J. R. Smith to sharpen the team's chances of winning the title. 
Before he signed for the Lakers, Smith remained a free agent. Ever since the Cleveland Cavaliers waived the 2016 NBA champion, he had been motivated to make his return to the league. But the process just wasn't that easy. 
In a recent conference call with reporters, J. R. Smith opened up about his struggles with depression. The 34-year-old revealed his efforts to cope up with worries which arose as a result of his untimely exit from the NBA. 
"I went through a very depressed state for a long time. It lasted for a few months … I'm a big video gamer, and I didn't even want to play 2K anymore. (It was like) I don't want to hoop, I don't want to work out, I don't want to do anything with basketball," Smith said, as per Christian Rivas of SB Nation.
"Just depression because something that I love and that I enjoyed for so long, from my aspect of going from playing at the highest level (was gone). Especially when you feel your career is not quote-unquote 'over' and it's still premature, it was tough. It was extremely tough."
The Los Angeles Lakers gave Smith the call he deserved
J. R. Smith is not a decent player. He is a very good player. Though his Game 1 mistake of the 2016 finals shines a gloomy light on his career, he has achieved so much more to rub it off. Circumstances led to Smith falling into a gray area, but his parents helped him get past it with their constant love and support.
"Fortunately, I've got a great foundation with my parents. My dad has always been on me, and on me and on me about what I've accomplished, and what I still have left in the tank," Smith continued. "If it wasn't for them, I'd probably still be in that situation."
Moreover, the talented three-point shooter was determined to make his return to the NBA. "I just got to the point where it was like, 'I'm not going to ask anymore,'" Smith said. "Whenever somebody calls, they'll call me, and I'll keep my head down and keep working."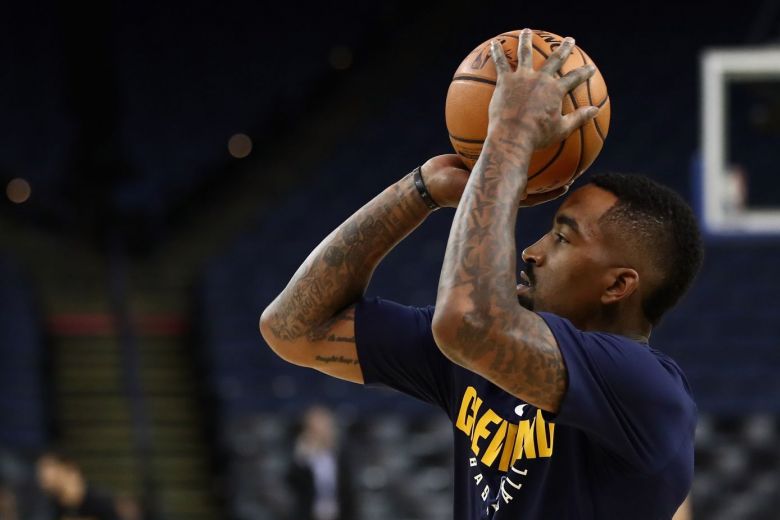 As a result of his unconditional love for the game and the passion to keep playing, Smith has got the opportunity of a lifetime to prove his worth. When he steps out in the #21 jersey for the Los Angeles Lakers, he can contribute towards the team's championship triumph. 
The Lakers have generous odds of winning the title this season. In their attempt to match the Celtics in terms of total championships, J. R. Smith undeniably would be an important player, considering his previous experience with performing at crunch moments.