"It Was Just A Crazy Time": Chris Bosh Feels His Miami Heat Team Didn't Achieve Much Compared to the Golden State Warriors
Published 05/06/2020, 4:55 AM EDT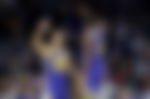 ---
---
Chris Bosh fondly recalled his memories with Miami Heat in a recent Instagram live session. The former champion, however, identified his glory days with the Heat like a rock band and deemed the Golden State Warriors had a better dynasty than them. 
ADVERTISEMENT
Article continues below this ad
The 36-year-old was a part of the big-three comprising himself, Dwyane Wade, and LeBron James. The trio revolutionized the league and dominated largely. Their Heat team reached four consecutive finals and conquered two of them. 
The team had three big superstars to control, which later was adopted by other NBA teams, looking at the Heat's success. Bosh recently joined Heat Television's Jason Jackson in a live video chat on Instagram. He indulged in conversations about his achievements in basketball and what the Big Three combo of the Heat meant back then. 
ADVERTISEMENT
Article continues below this ad
Golden State Warriors had a better dynasty than the Heat, according to Bosh
The two time NBA champion casually mentioned how the Golden State Warriors enjoyed a more successful time in their prime compared to LeBron's Miami team in the early 2010s. Ira Winderman of the South Florida Sun-Sentinel reported the chat between Bosh and Jackson.
"I was thinking about our place in the history of the game and all that stuff," Bosh said. "I even think the Warriors had more of a dynasty. Ours was, you know, the band Cream, from the UK? We're more like Cream."
Although Cream is a legendary rock band from the UK, it only stayed intact from 1966 to 68. Led by Eric Clapton, the band produced some of the best hits which are savored even today. But, they only stayed together for a brief period before splitting up and Bosh feels his Heat side is similar to the band.
ADVERTISEMENT
Article continues below this ad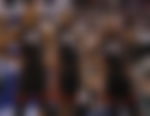 "We were more like Cream, 'Ah, we'll come together. We'll play. We'll put this mega-thing together, four years, and four years only, baby…. It was just a crazy time," Bosh said. "It's crazy to even think I went through that."
On the other hand, the Golden State Warriors have been to every NBA final since 2015. They took over the dominance after the Heat's team collapsed. Steve Kerr produced a fearless team led by the likes of Steph Curry and Klay Thompson, who skyrocketed with their unmatched three-point shooting ability. The team from the Bay has won three championships in their five final appearances since 2015.
ADVERTISEMENT
Article continues below this ad
Every team's dominance or dynasty has to end, and in the case of the Heat, it was the Golden State Warriors that took over their throne. When LeBron James moved from the team, Bosh and Wade could not achieve much. The Warriors used their tactics at the right time and emerged as a dangerous side to play against.