"It's a Great Fit": Golden State Warriors Owner Talks About Trading All-Star Player Out of the Team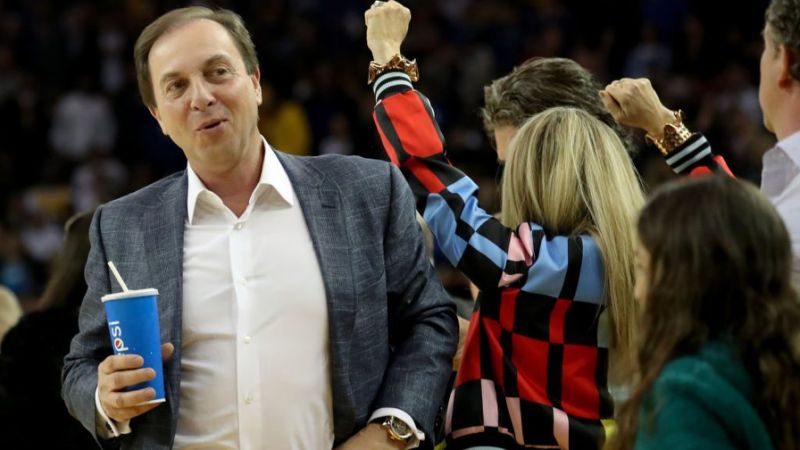 Golden State Warriors had signed D'Angelo Russell last summer when Kevin Durant left the club. However, he did not stay for even a season. Last month, the Warriors traded him to Minnesota Timberwolves for Andrew Wiggins. In a recent interview, Warriors owner Joe Lacob talked about the reason why they traded Russell.
"We thought (acquiring Russell in a sign-and-trade) was a great opportunity to be able to get a player in the wake of losing a Kevin Durant. To get anything of that quality was just an advantage. Whether it worked out or not. We did not do it just for that reason. But we did it because we thought he could potentially be a part of what we were building for the future," Lacob told The Athletic.
D'Angelo Russell might not have been a good fit with Golden State Warriors
The major problem in having Russell was he played in a similar position as Stephen Curry. With an early-season injury to Curry, Russell had got the opportunity to shine early. Russell scored at an average of 23.1 points over 33 games during his stint in San Fransisco. While the average might be decent, he might not fit well when the Warriors return to full strength. Lacob gave a similar reason as to why they traded Russell.
"That wasn't without risk. We all understood that he was another guard, so we had to wait and see how it all worked out. I think as time went on we obviously began to take a little bit different look at the whole thing in terms of the fit. And even though he's a good guy and really performed quite well for us, I think we all made the decision that perhaps there was a better fit out there than that. Maybe it could have worked out, but we made the decision – right or wrong, we'll find out – that (Andrew) Wiggins would be the better fit for us. And we think it's a great fit, actually," he said.
Russell's replacement Wiggins made a decent start with the Warriors. Before the league's suspension, he was averaging 19.4 points, 4.6 rebounds, 3.6 assists, 1.4 blocks and 1.3 steals in his 12 games with the Warriors.
Get notified about breaking news and watch highlights on the go; join the Arena on NBA Hoops