"It's A Real Brotherhood": Lakers Point Guard Laudes LeBron James' Leadership and Team's Bonding
Published 08/28/2020, 6:50 PM EDT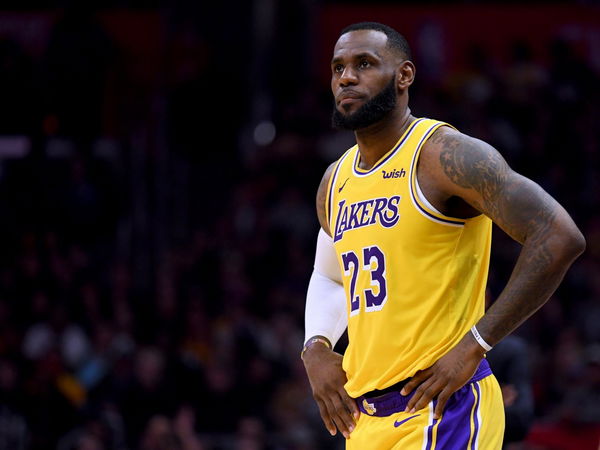 The most significant aspect of any team is the leadership involved. A good leader ensures great chemistry within the team that eventually leads the team into playing in sync with one another.  According to point guard Quinn Cook, such is the leadership in the Los Angeles Lakers. He truly believes that their efficiency on the court has a lot to do with the bond they share and LeBron James' leadership. Let's find out why he thinks so.
LeBron James and his leadership
It is no surprise that Cook brought up LeBron James and talked about his input as a leader in the team. "Strong leadership is always important, but it's even more crucial during a season like this. Our leaders, LeBron James and Anthony Davis, set the tone from day one. In September, Bron and AD organized a minicamp in Las Vegas where we all got together for the first time to work out and get to know each other. Not only are Bron and AD two of the best players in the world, but they are also so unselfish and they always put the team first. They want to build everyone up and help their teammates. That's rare." narrated Cook.
ADVERTISEMENT
Article continues below this ad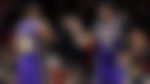 He explained that this leadership really affected the way players took on the practice sessions as well. "When you spend time around Bron, it's obvious why he's a legend. It's not a coincidence! He and AD are always the first ones in the gym. Bron shows up 2.5 hours before practice to work on his body and get shots up, and he gets to the arena 3-4 hours before each game. Both guys work so hard and they've completely dedicated themselves to the game." said Cook
Complimenting them Cook asserted. "When your best players are showing up early, watching film non-stop and constantly going above and beyond, everyone else is going to follow suit. Bron and AD are willing to do whatever it takes to win and that attitude is contagious."
ADVERTISEMENT
Article continues below this ad
The Lakers: Ride or die together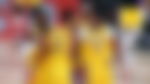 Quinn Cook had begun by saying, "Our Lakers team has been really close all season, but we've reached a different level of chemistry recently." He narrated how the team literally does everything together. Whether it involves eating, relaxing in the hotel rooms, practicing, sharing stories, etc.
ADVERTISEMENT
Article continues below this ad
He went on to speak about chemistry and said, "Every NBA organization talks about developing chemistry and building a strong culture, but that's easier said than done. But with this Lakers team, it's a real brotherhood. There's a genuine family feel. This group has been through so much throughout this season, and there's no question that it has brought us even closer together."
Undoubtedly, the team's understanding of each other shows in their game. Thus, becoming one of the most unpredictable teams to play against.