"I've Let them Down": Houston Rockets GM Regrets Not Being Able to Giving James Harden a Team He Deserves
Published 06/09/2020, 12:58 PM EDT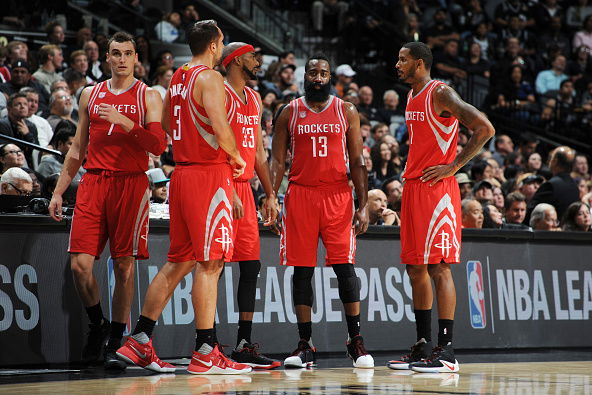 ---
---
Daryl Morey, The Houston Rockets GM, had a lot to say on Anthony Pompliano's Pomp podcast. The General Manager revealed that he holds himself responsible for the team's poor Playoffs record and also several other things. Morey spoke a lot about his franchise's star player, James  Harden.
ADVERTISEMENT
Article continues below this ad
No Ring For James Harden and the Houston Rockets
Morey said: "I don't think the media is super fair of him. But you know, people say that all the time." The former MVP is yet to make another NBA finals ever since his last year on the Oklahoma City Thunder. Morey also talked about his inability to build around the elite shooting guard and also Harden's unfair portrayal.
ADVERTISEMENT
Article continues below this ad
James Harden, the leading scorer, is still a top 5 candidate in the MVP race this year and has had a great three-season streak. Even though a lot of experts do not appreciate Harden's style of play, It has been working well for the team throughout the regular season. The team had an impressive 40-24 record and was the 5th seed in the west before play suspension.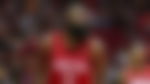 Russel Westbrook for Chris Paul
ADVERTISEMENT
Article continues below this ad
The Houston Rockets shocked the whole league by trading for Russel Westbrook earlier this season. The trade created doubt among the fans as both Harden and Westbrook are Ball intensive players. According to the experts, the duo is unlikely to be effective and will probably reduce team chemistry and efficiency.
Chris Paul had been having a great bounce-back season right up till play suspension and led the Thunder to the 4th seed. CP3 has shown the newer NBA fans why he is one of the greatest point guards and an even better leader. He has nurtured young players like Shai Gilgeous-Alexander into elite scorers with his unmatched playmaking abilities.
A playoff series between the Rockets and the Thunder is a very likely event and it will be an absolute delight for basketball fans all over the world. When the season resumes in Orlando on July 31, this should be an interesting matchup as a new rivalry grows between the two teams.
ADVERTISEMENT
Article continues below this ad