"I've Never Seen Anything Like This": LeBron James Gets Heaps of Praise From A Former NBA Champion
Published 05/07/2020, 9:30 AM EDT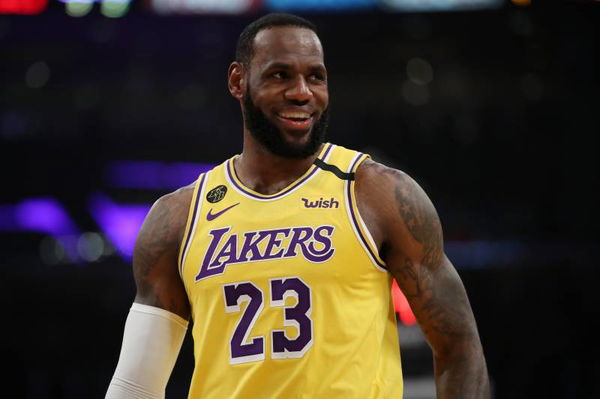 LeBron James is not new to recognition. A lot of fellow players admire the four-time MVP, as do legends from the past. His dominant game of basketball leaves everyone stunned and speechless. The 6-foot-9 forward was immensely praised by Hall of Famer Isiah Thomas recently. 
Isiah was an extremely talented player himself. Playing in the 80s was tough. You had to face Magic Johnson, Larry Bird, Dr. J, and Michael Jordan. This particular era was brutal. Players went against each other on the court and wanted to win at all costs. Despite being a point guard with a height disadvantage, Isiah's dazzling layups and burst of speed made up for all his weaknesses.
Isiah is famous for his association with the 'Bad Boys Pistons,' which developed a special rule to contain Michael Jordan. He played for the Detroit Pistons his entire career and conquered two championships in back-to-back fashion. 
ADVERTISEMENT
Article continues below this ad
The 59-year-old recently joined 'Inside the Green Room' podcast, hosted by Harrison Sandford and Los Angeles Lakers player, Danny Green. The trio engaged in discussions about various topics that mainly concerned Isiah's views. He mentioned LeBron James during a point when they spoke about endurance, and how it plays a big factor in keeping up with the increasing competition. 
Isiah Thomas says he's seen nothing like LeBron James
Isiah Thomas left no stone unturned in his praise for LeBron James. The 12-time All-Star revealed his admiration for James as a player and a leader. "LeBron James is the most amazing thing I've ever seen as a basketball player. I say Kareem's the GOAT and everything else, but what I'm watching with LeBron James, I've never seen nothing like this," Isiah exclaimed.
ADVERTISEMENT
Article continues below this ad
He further revealed the impact of watching LeBron play by defining him in the highest regard. "I have never in my life, my basketball watching life seen a player do what LeBron James is capable of doing."
Fair to say that the great Isiah Thomas is extremely appreciative of James' play on-the-court. He defines him as excellence. No other legend has heaped such an extraordinary amount of praise on the three-time NBA champion before.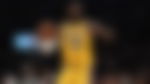 ADVERTISEMENT
Article continues below this ad
"Assists-wise, rebounding-wise, scoring-wise, leadership-wise, off the court-wise, we had nobody like this dude," he added. Isiah cited LeBron's incredible leadership and performance in the 2016 NBA Finals as a moment that left him awe-struck.
A humongous amount of praise, coming from a great player, is something to cherish for LeBron. He might know that he is certainly up there among the all-time greats, but receiving similar recognition from others is always special.