J. R. Smith Reveals Complains in Hilarious Videos of Life Inside the NBA Orlando Bubble With Fellow Los Angeles Lakers Teammates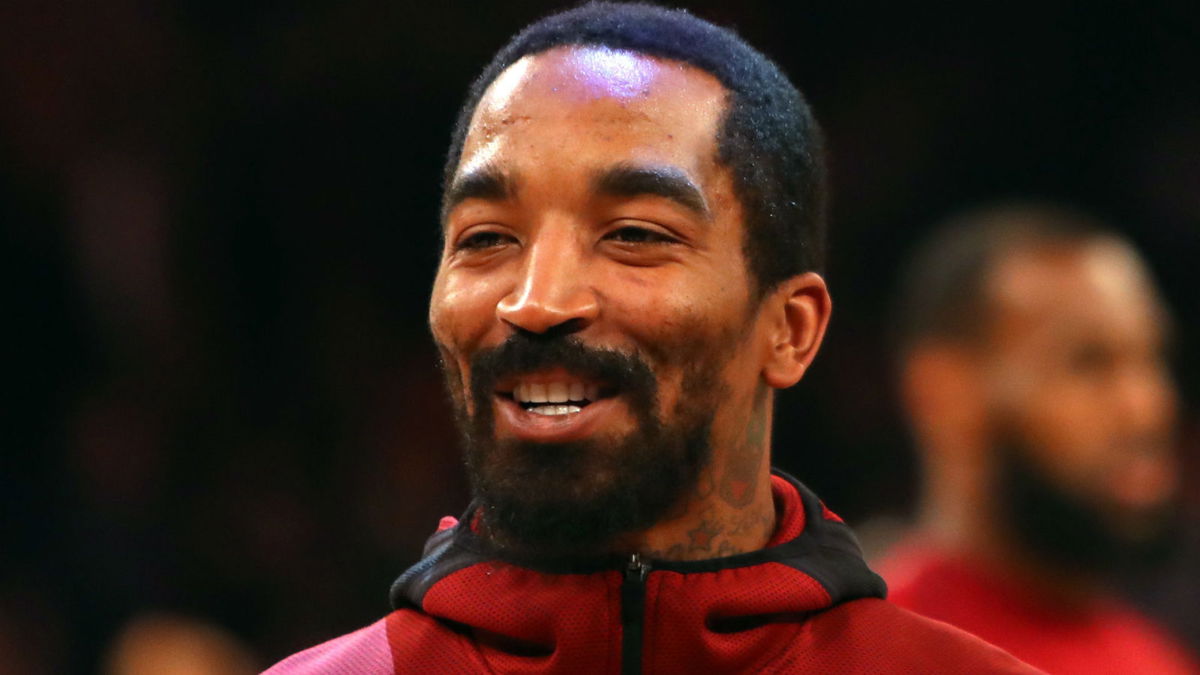 The 22 invited teams have arrived in Orlando for the NBA's restart. Only a few more days to pass until we can finally sit down and watch the action unfold. But for the players, the action has already started as they are slowly experiencing their new life in the NBA bubble. 
But all 22 teams aren't staying in the same hotel. Teams are assigned different hotels, and one the Los Angeles Lakers reside in will surely be a fun-filled experience. Well, there are reasons for it. The Lakers' newest addition, J. R. Smith, is definitely gaining more popularity with his posts about the NBA bubble experience. 
J. R. Smith takes a look at the food menu provided by the NBA
Well, there have been jokes circulating that the NBA is just serving a fancy airline meal to its players. An airline meal is not fit for an athlete! People are outraged over the quantity of the food that is being served as well. While all of it is coming from the players who are posting pictures of their meals, we really don't know how much food they are getting. 
Upon landing in Orlando, J. R. Smith examined the menu and wanted to share it with his internet following. Thus, the Lakers' newest signing posted a video where he dramatically goes through the items listed in the card. 
Smith put up a startled face upon reading every dish which is extremely funny to watch. "Braised beef short ribs? Damnnn," Smith says in the video, as he reads past the items. 
J.R. Smith checking out the NBA's bubble menu is gold. 😂

Food review next?

(via @TheRealJRSmith) pic.twitter.com/irsGUxNlsH

— ClutchPoints (@ClutchPointsApp) July 10, 2020

The players are adapting to a new lifestyle where they have to stay for about two months or maybe more. ClutchPoints posted a couple more valuable videos along with this, where Smith is completely in the mood to entertain. 
The hotel management fails to provide J. R. Smith a blanket
In a different clip, Smith comes out of his room to collect the food which is kept outside the door. Co-incidentally, the other players on the floor also come to take out the food and Smith records a video of it. Furthermore, JaVale McGee can also be seen in the clip, pumping his hands while wearing a throwback Lakers shorts. 
In this episode of "The Bubble Life With J.R. Smith" 👀

(via @TheRealJRSmith) pic.twitter.com/pGI3u8jska

— ClutchPoints (@ClutchPointsApp) July 10, 2020
But, the most shocking part of J. R.'s stay came when he found out that the hotel management forgot to provide him with a blanket. Such a huge bed, but no blanket. Smith had to bring it to the attention of social media.
"They didn't give me no blanket bruh," Smith said, as he burst out laughing. "They didn't give me no blanket tho."
Also, JR Smith is blanket-less in the NBA Bubble. 🛏 pic.twitter.com/6p8Gn07AOS

— ClutchPoints (@ClutchPointsApp) July 10, 2020
It will certainly be a testing time for the players who are competing inside the bubble. The entire reality of being locked in, with several restrictions in place is a whole new experience for the players. Furthermore, when the season resumes, they have to be on top of their game as well.
There will be more videos of players showing off what service they get inside the bubble. All of this until they settle down inside. After that, it is all business when the season resumes. Every team would look to make the most of what they have got to come out of the bubble as champions. 
Get notified about breaking news and watch highlights on the go; join the Arena on NBA Hoops