Ja Morant Talks About His Love for LeBron James and Why He's Definitely Getting the Rookie of the Year Award
Published 05/21/2020, 5:34 PM EDT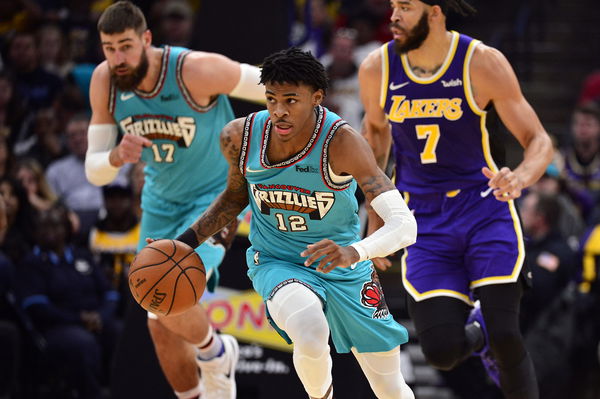 ---
---
Ja Morant is the rookie on fire this 2019-20 season. He has become such a favorite amongst the masses, that he is the race for the Rookie-of-the-year award! Bleacher Reports' Taylor Rooks indulges Morant in a kind of rapid fire episode of 'Take it There'.
ADVERTISEMENT
Article continues below this ad
Ja Morant on his dream starting 5, ROTY award, G.O.A.T for him, and much more
Memphis Grizzlies' most eligible rookie, Ja Morant, took the NBA community by storm as soon as he came aboard. From his game on the court, to his TikToks during quarantine, this young player will stop at nothing.
ADVERTISEMENT
Article continues below this ad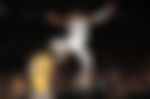 Recently Morant was on a face time-cum-virtual episode of Take it There with Taylor Rooks, a show that he was actually on a year ago. As Rooks asked him mini questions, Morant divulged in minor details.
Rooks started off by recalling that Morant had named his dream starting 5 earlier and asked him to name them now. Compared to the last time, Rooks noticed that Morant had added LeBron James and removed Paul George while keeping Kevin Durant, Giannis Antetokounmpo and Anthony Davis along with himself.
When asked why the addition of LeBron now, Morant revealed it was because of "his feel for the game, how he can affect the game in so many ways."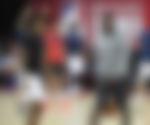 The point to note here is that Ja Morant and Zion Williamson are actually wonderful friends. More importantly, they are both the two most eligible candidates for the Rookie-of-the- Year award.
Not letting friendship get in the way to the path to success, Morant revealed that he actually thought it wasn't a close race, and that he deserved the award more.
"Nah, I think I've done enough. I deserve it. Feel like my play this year proved all that. Had a great season so far."
Morant also had a small fanboy moment as Rooks asked him if Michael Jordan was the greatest player of all time. Morant said that he was and made a face that showed how much he idolized the Bulls legend. When asked what makes him so sure, he said,
"You know me, I haven't seen Jordan play in person, other than in highlights. You hear people talk about him. 'The Last Dance', you know, actually gave me an opportunity to see how he actually was. Like how he played; his mindset. Just watching that, taking everything out of that. I think he's the G.O.A.T."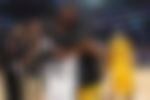 ADVERTISEMENT
Article continues below this ad
Ja also revealed that before watching the docuseries, his focus was on LeBron James as the G.O.A.T. It was mostly because he watched him play in his generation.
Well, this could be a lesson to all those generalizing haters, who feel that there can only be one greatest player. Listen to Ja guys, new era new G.O.A.T., but that doesn't take away the crown from the one before.
ADVERTISEMENT
Article continues below this ad