Jamal Crawford Reveals How The Seattle Supersonics Established The Sport In Washington
Published 11/30/2020, 11:30 AM EST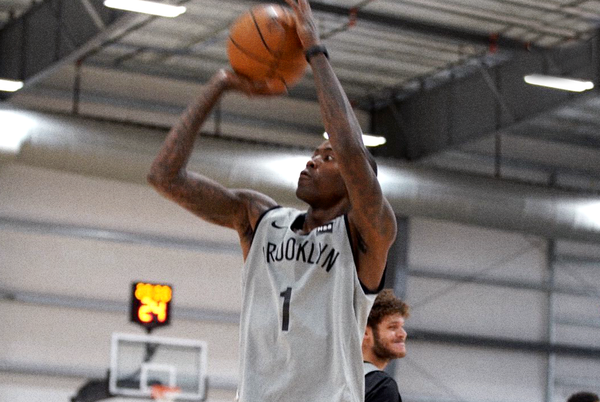 ---
---
Jamal Crawford or 'J Crossover' is a basketball player known for being a professional scorer and the style with which he scores. It is unlike anybody in the league. When Crawford was younger, his isolation plays and flashy moves gain traction. Having been in the league for 20 years, Crawford plays for the Brooklyn Nets.
ADVERTISEMENT
Article continues below this ad
However, we all know Crawford's love for his hometown, Seattle. Growing up there, he used to play for Rainier Beach High. This is a school that has birthed NBA and college players like Nate Robinson, Kevin Porter Jr, Dejounte Murray, and many more.
In Jon Finkel's new book "Hoops Heist: Seattle, the Sonics, and How a Stolen Team's Legacy Gave Rise to the NBA's Secret Empire", there are excerpts about Crawford explaining how much the team, Seattle Supersonics, helped build a basketball culture in the city.
ADVERTISEMENT
Article continues below this ad
The Sonics' squad's impact on Jamal Crawford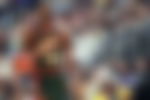 Crawford first revealed which players did he see most growing up.
"I was born in 1980 but the 1979 championship still resonated while I grew up," Jamal Crawford said. "The Sonics were everything to me. In elementary school, I remember Dana Barros and Xavier McDaniel coming to our school to be involved in the community.
"I was lucky that I was able to see these guys growing up. They were like superheroes to me. I remember listening to Barros at school and he'd say, 'We have to leave now because we play Charles Barkley later,' and it was just amazing. They had an aura about them."
However, by the time he got to middle school, Gary Payton and Shawn Kemp had taken over the Sonics. It was watching their highlights and trash-talking that Crawford started dreaming about being on the court.
In the 1990's, even though the team Seattle Supersonics was becoming an iconic one in the league, Washington wasn't big nationally in terms of recruitment and schools. It was through tournaments planned by coach George Karl and Payton that Seattle got the attention it deserved.
They fill in the void for the team's absence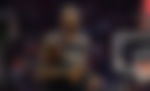 It was the camps and teams in which the sonics' team invested that helped the local basketball community at length. So, when the Seattle supersonics were no longer a team, it was scary to think about what would happen to the thousands of children who need access to these facilities to become players.
ADVERTISEMENT
Article continues below this ad
However, the work continued. The NBA stars kept themselves involved without a professional basketball team.
"In a weird way, we kind of fill that void of not having the Sonics anymore. We're the men's pro basketball players in the community. It's on us now," concluded Crawford.
Watch This Story
It's amazing to see how these players are dedicated to the sport beyond the court, making sure they provide the youth the same opportunities they were given.
ADVERTISEMENT
Article continues below this ad